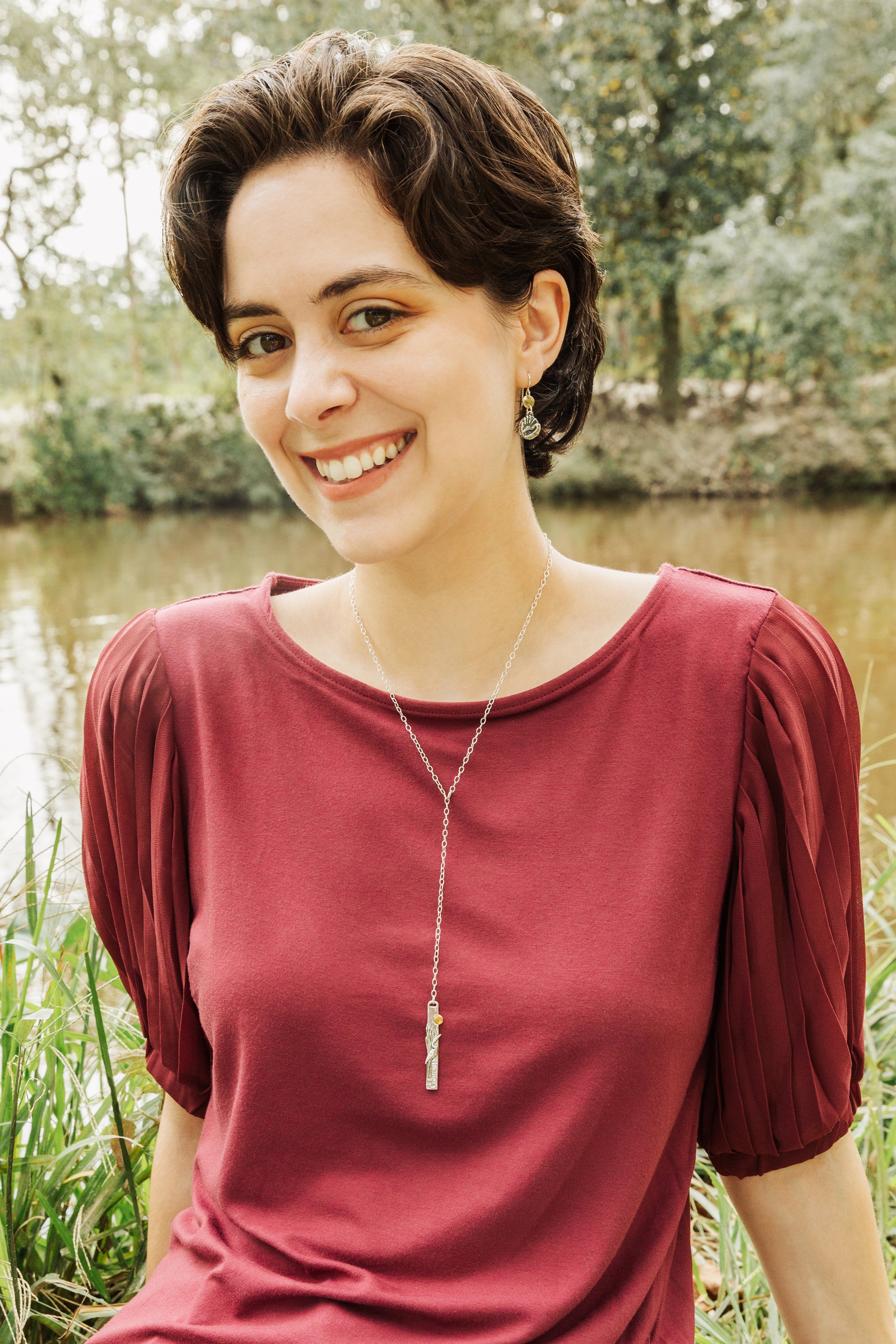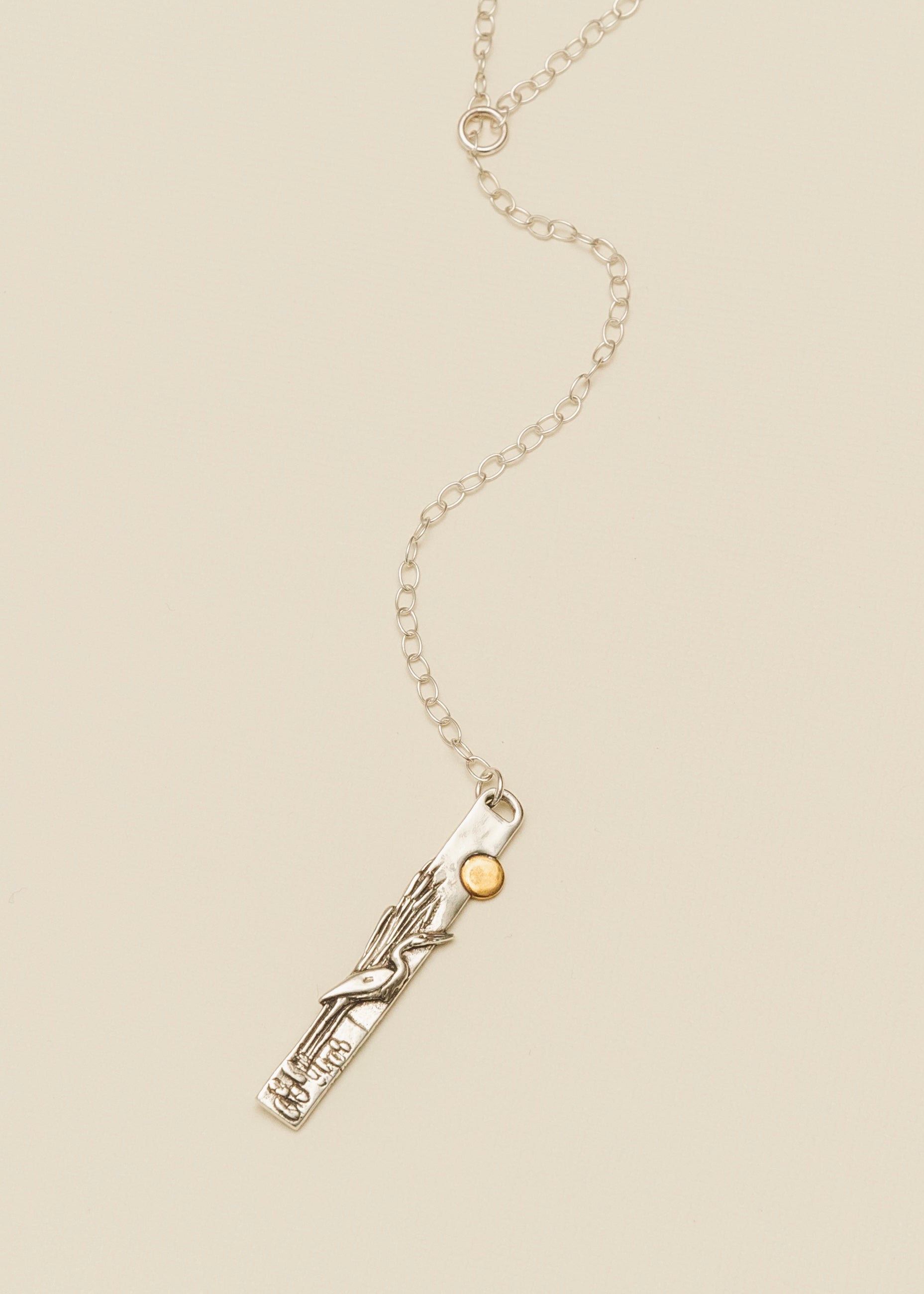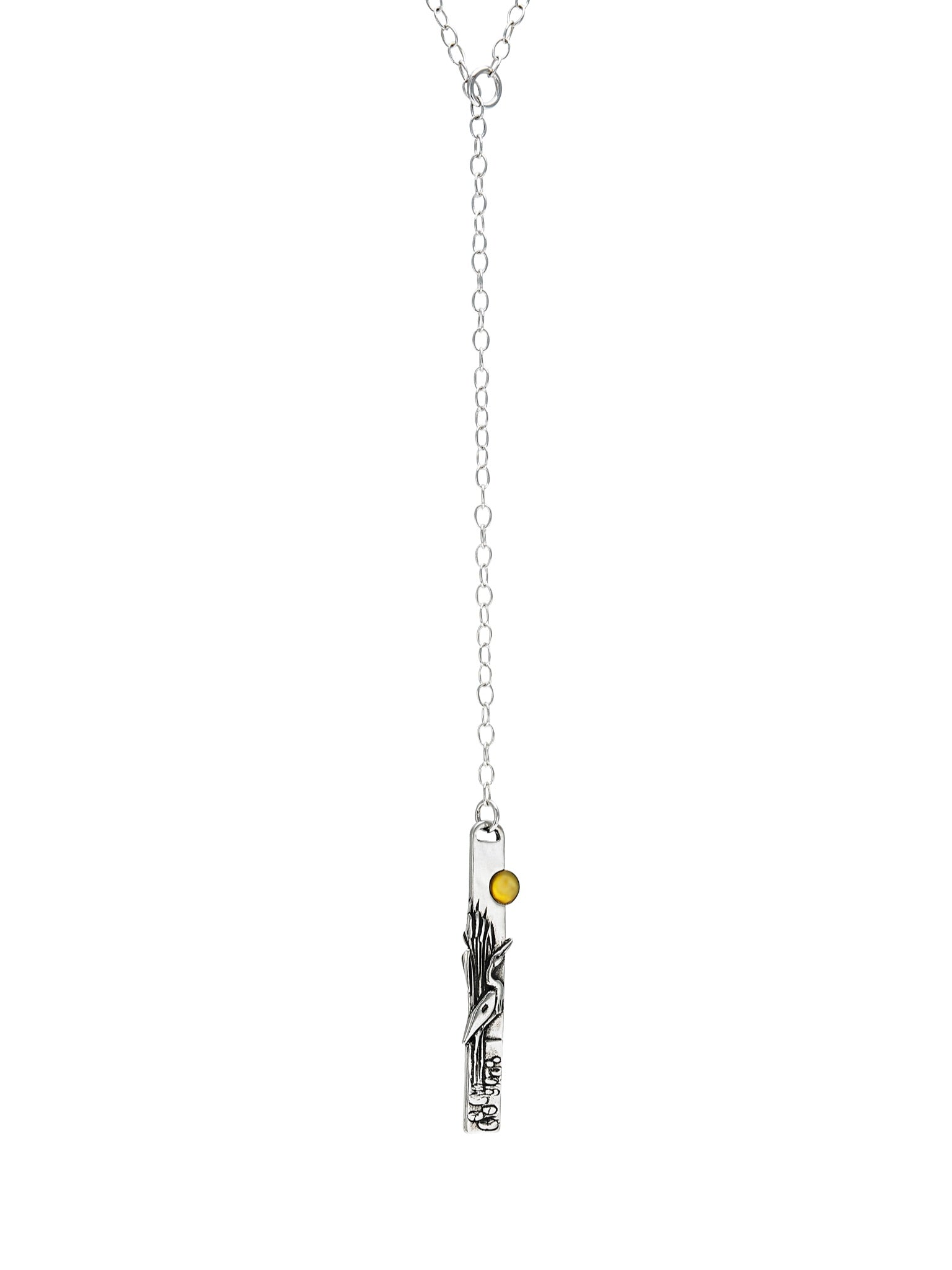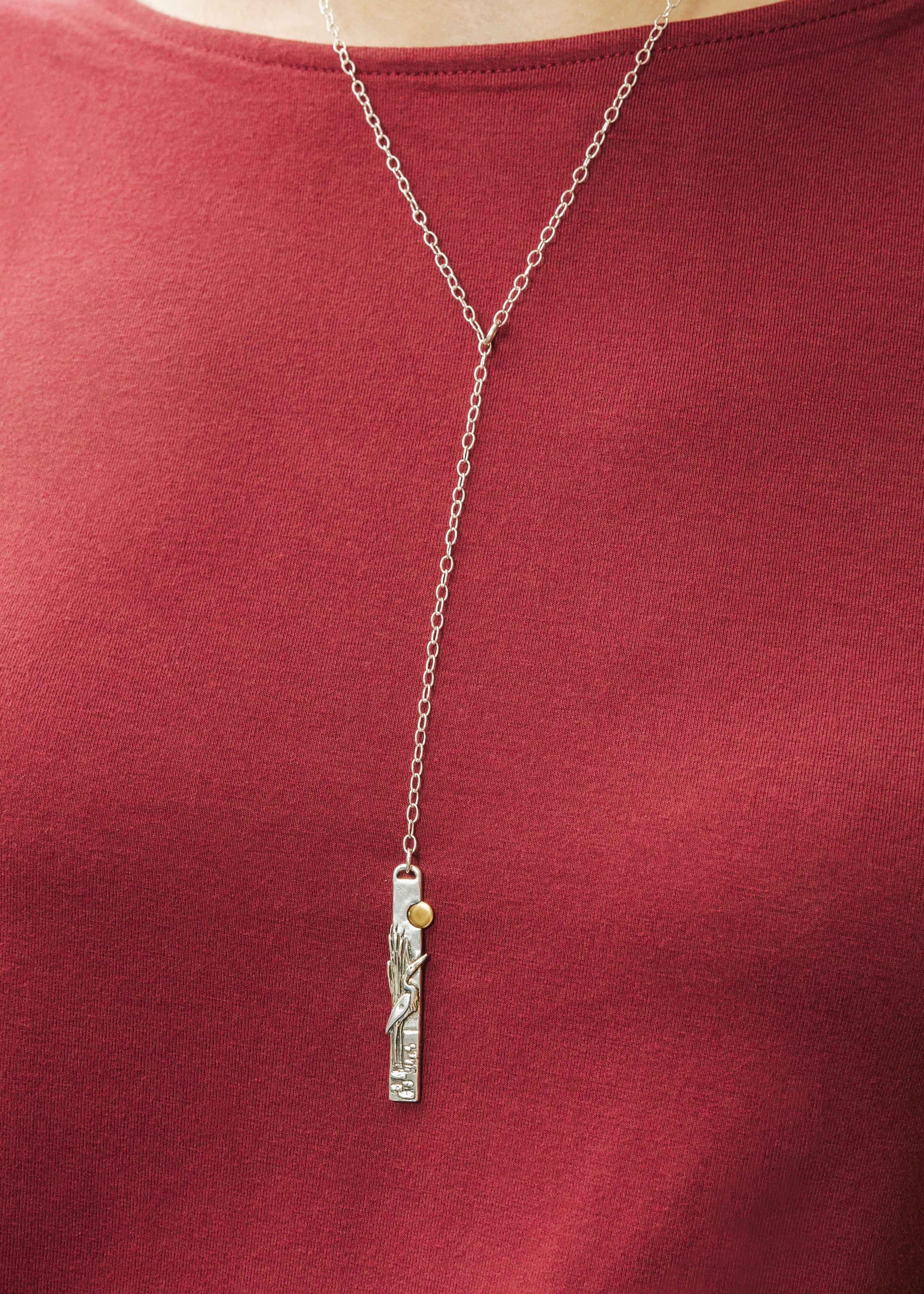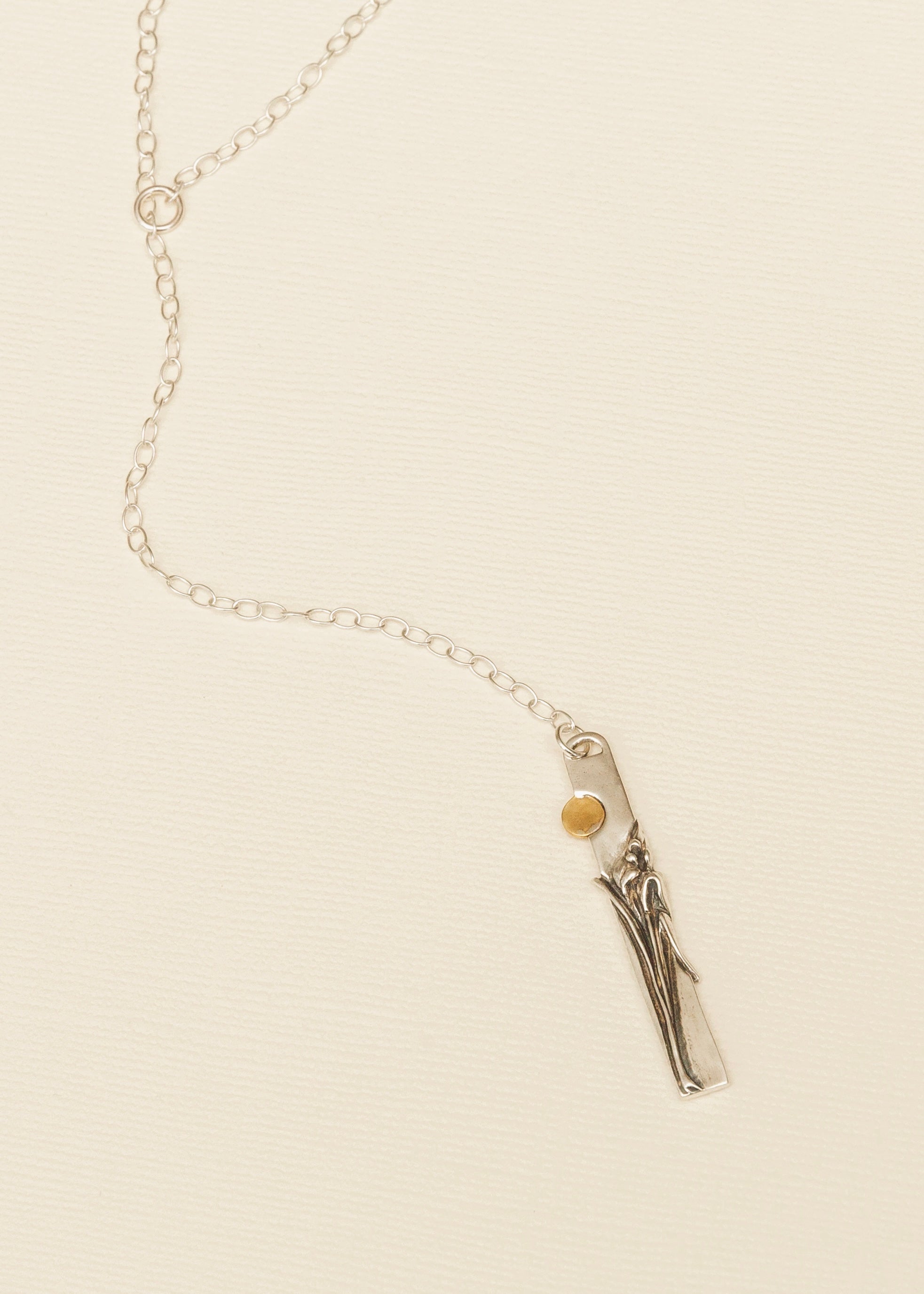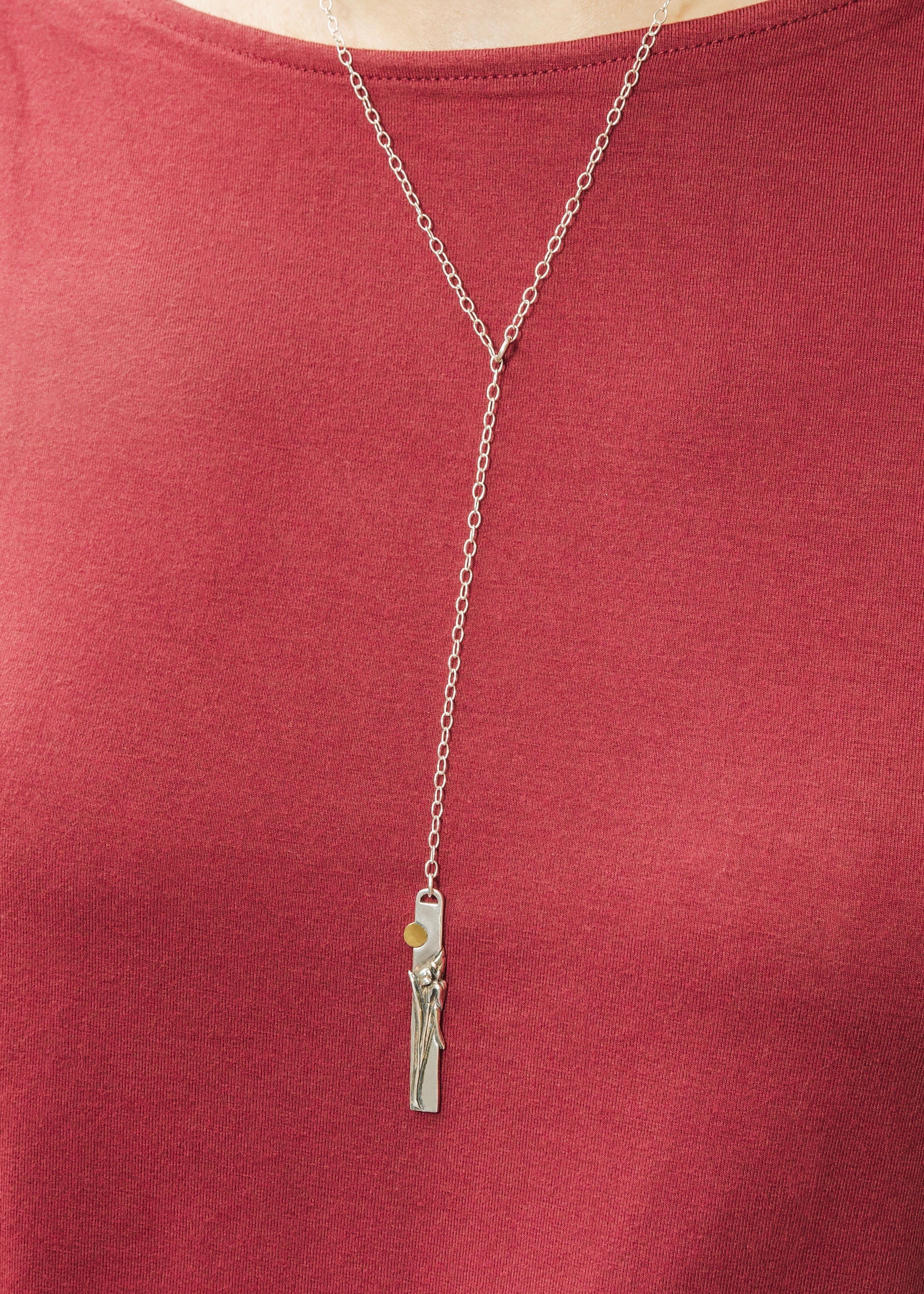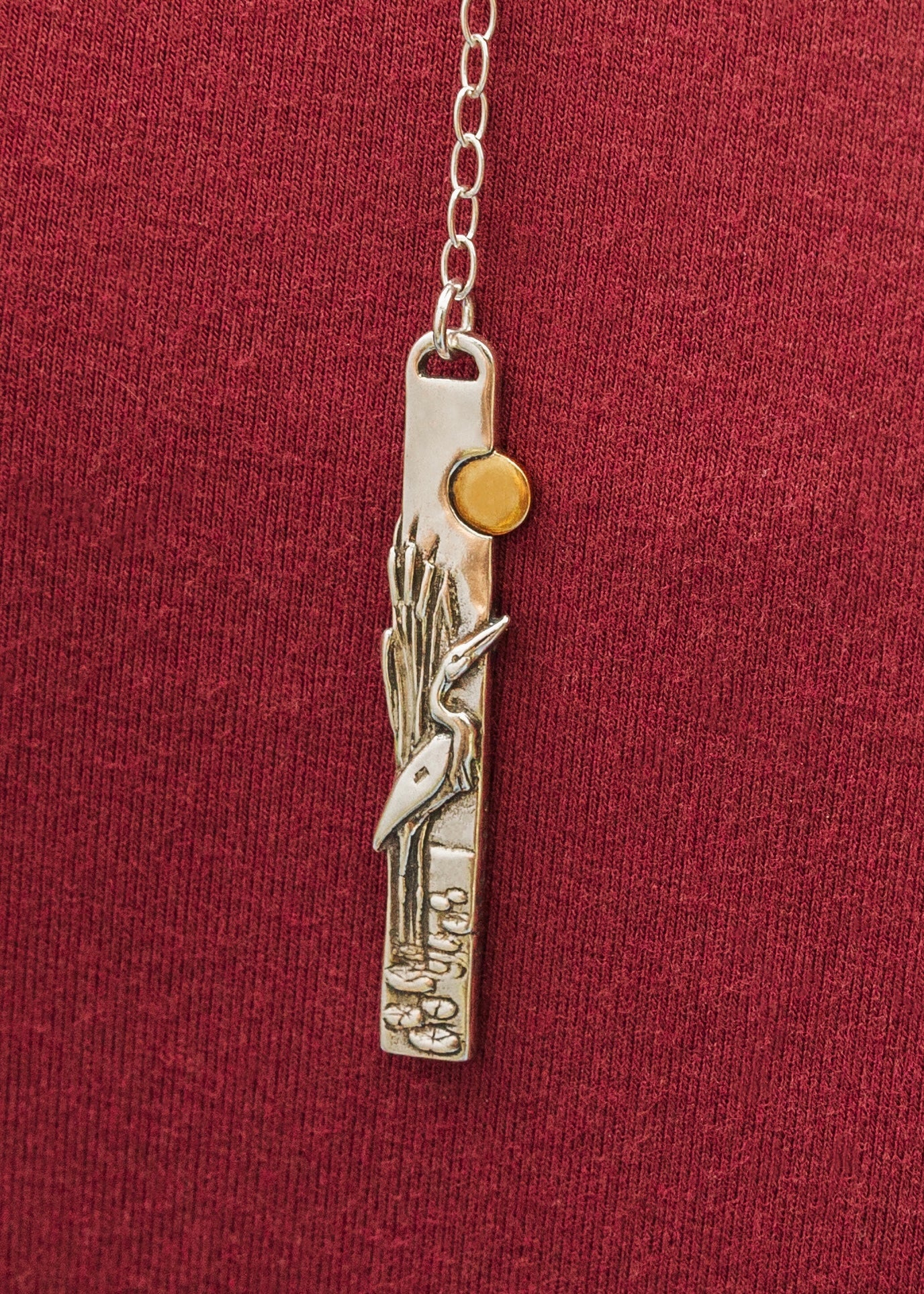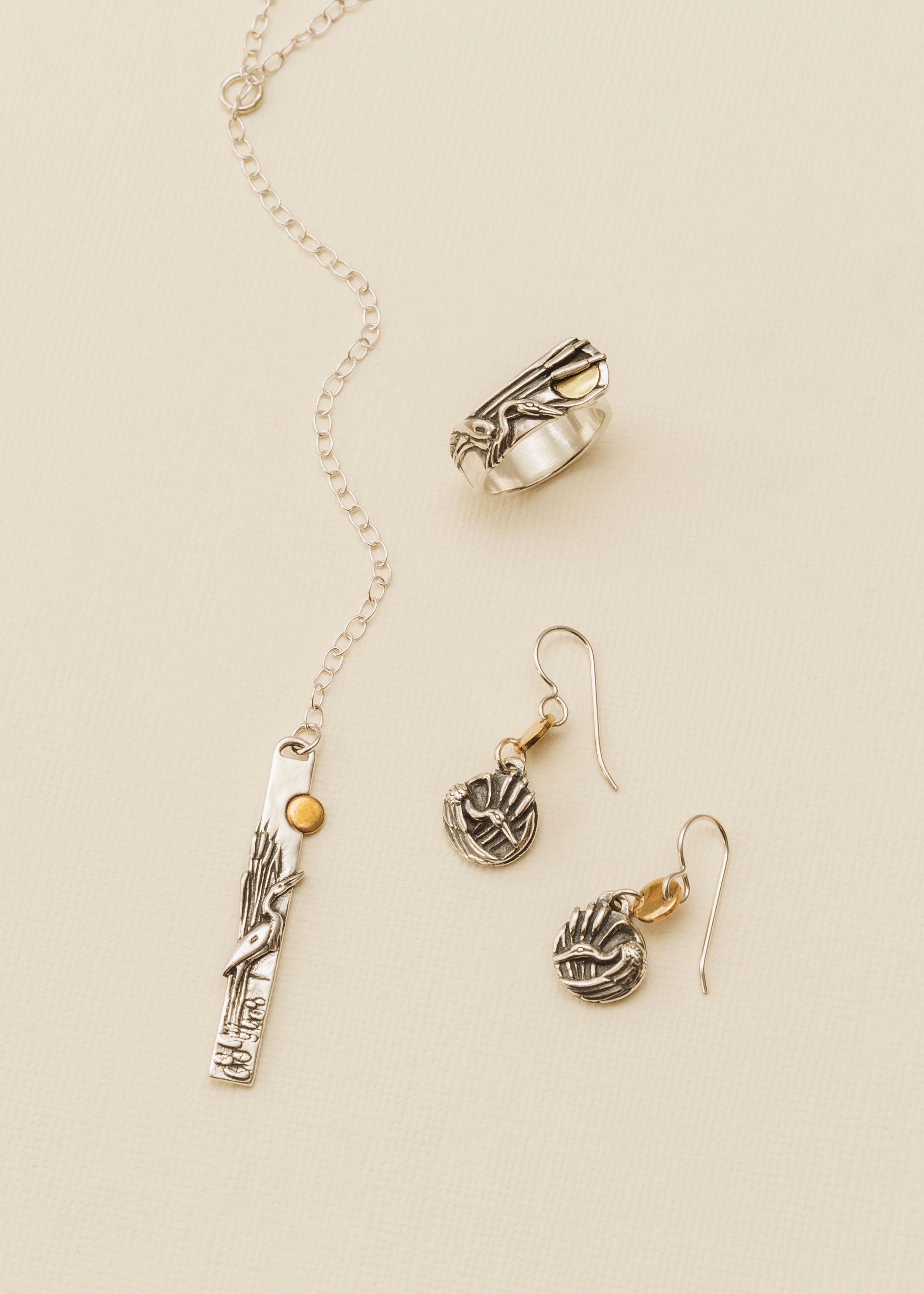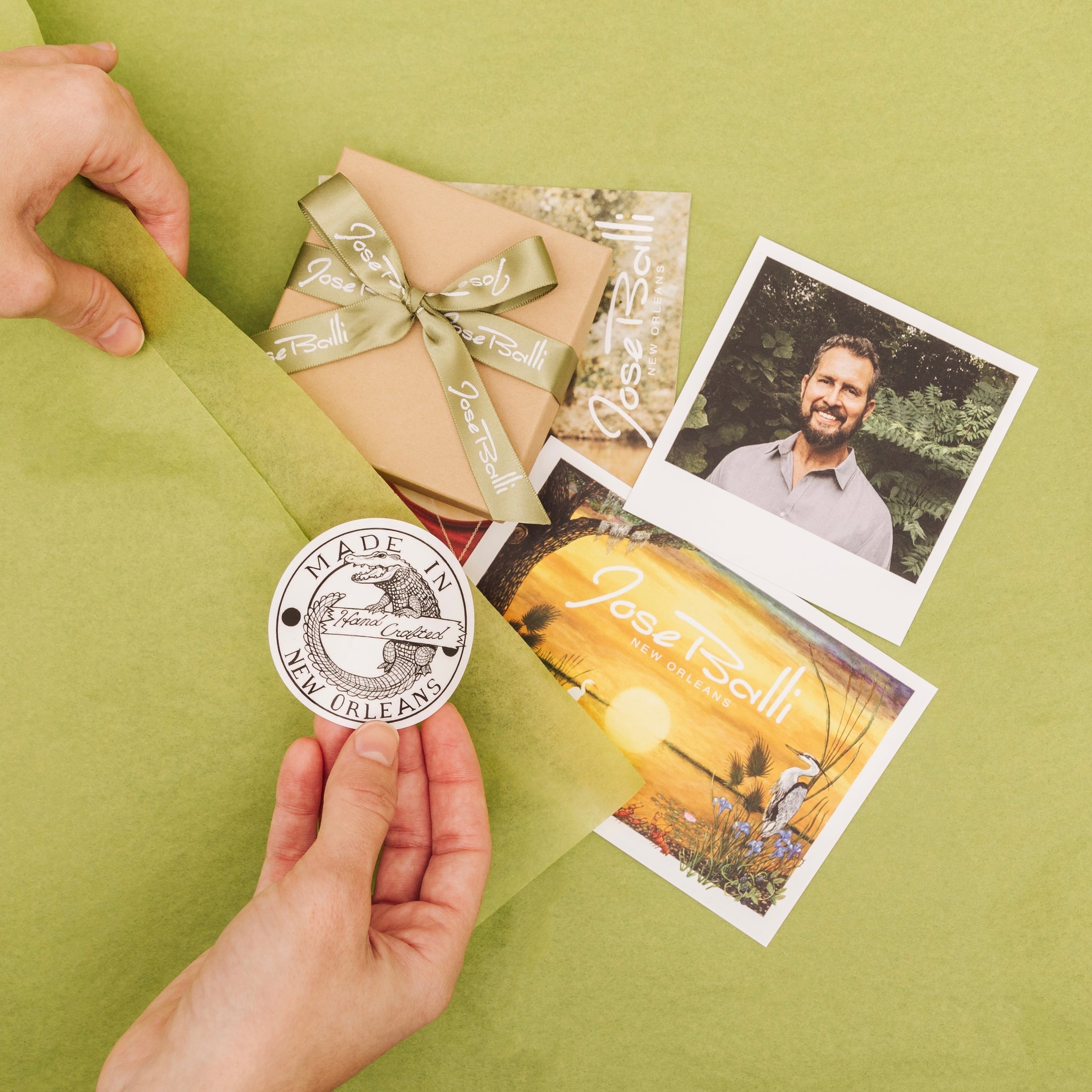 This delicate Y-necklace features a beautiful Louisiana iris on one side and a majestic egret standing amongst cattails on the other - both are topped off with a hand-crafted brass sun! Audubon Park in New Orleans is the site of the wonderful Audubon Zoo, and has a rich history all its own, dating back to the early 1800s. Home to hundreds of birds, Audubon Park was named after John James Audubon, an artist who created many of his famed works within the park for his book Birds of America. Inspired by his meticulous masterpieces, this double-sided design is a celebration of our rich New Orleans landscape and the unique birds that call it home.  
· Sterling silver & brass
· 18" adjustable chain to 20"
· 1 3/4"L x 1/4"W
· Lobster clasp
· Made in New Orleans

· 1 year warranty
· Complimentary gift packaging
· Free shipping
· Free catalog
· Free postcard designed by Jose
· Free biography card about Jose