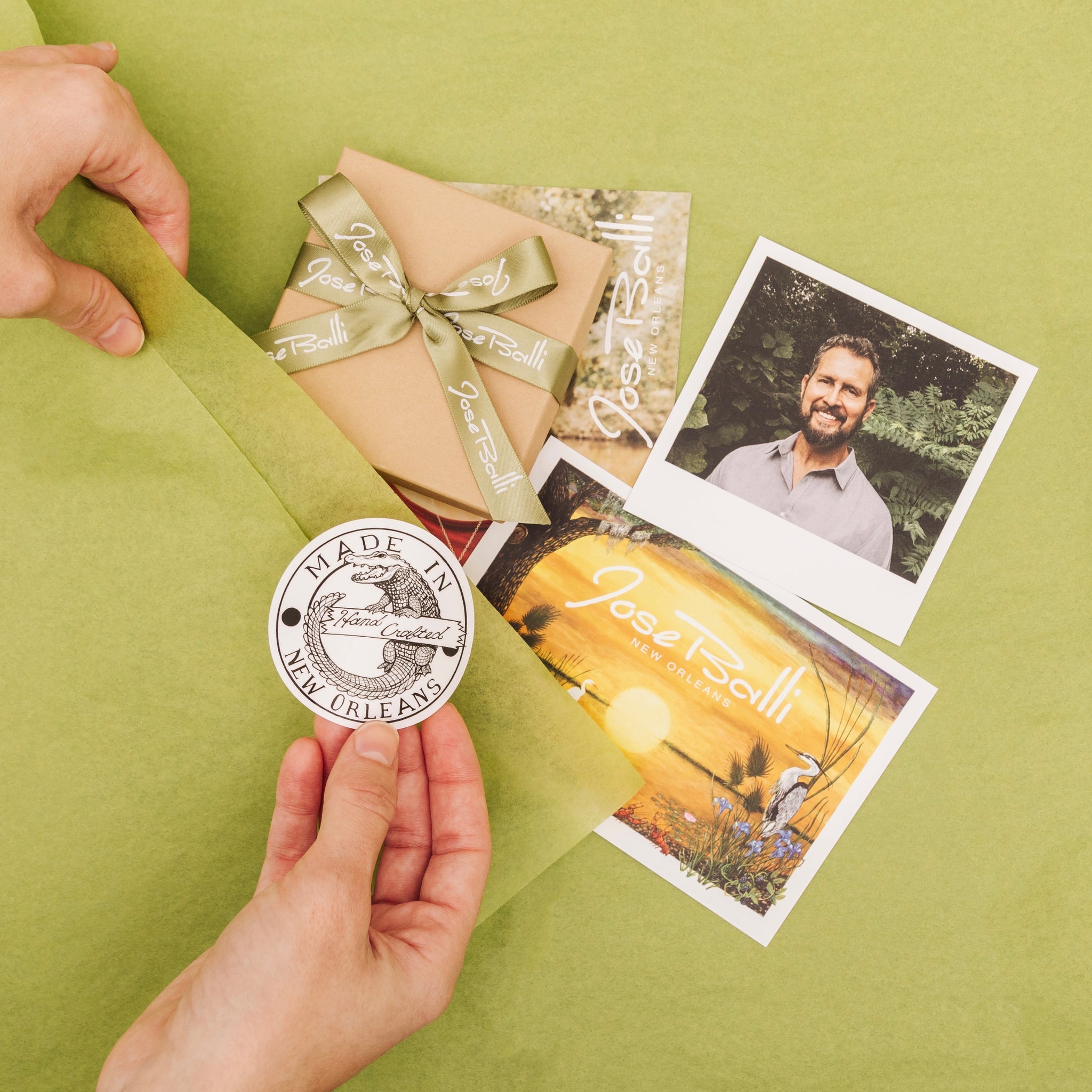 Fleur de Sea Triple Pearl Necklace
Talk about a statement piece! Our Fleur de Sea Triple Strand Pearl Necklace features an intricately carved sterling silver pin paired with three strands of cultured freshwater pearls. This beautiful sea-themed fleur de lis is made up of with three sea shells, a wave, a clown fish, a lobster and a 14K rose gold moray eel in the center.    

· Sterling silver & 14K rose gold
· Freshwater pearls
· 18" length
· Fleur de Sea pin 1 3/4"L X 1 1/2"
· Handcrafted toggle clasp
· Made in New Orleans
· 1 year warranty
· Complimentary gift packaging
· Free shipping
· Free catalog
· Free postcard designed by Jose
· Free biography card about Jose