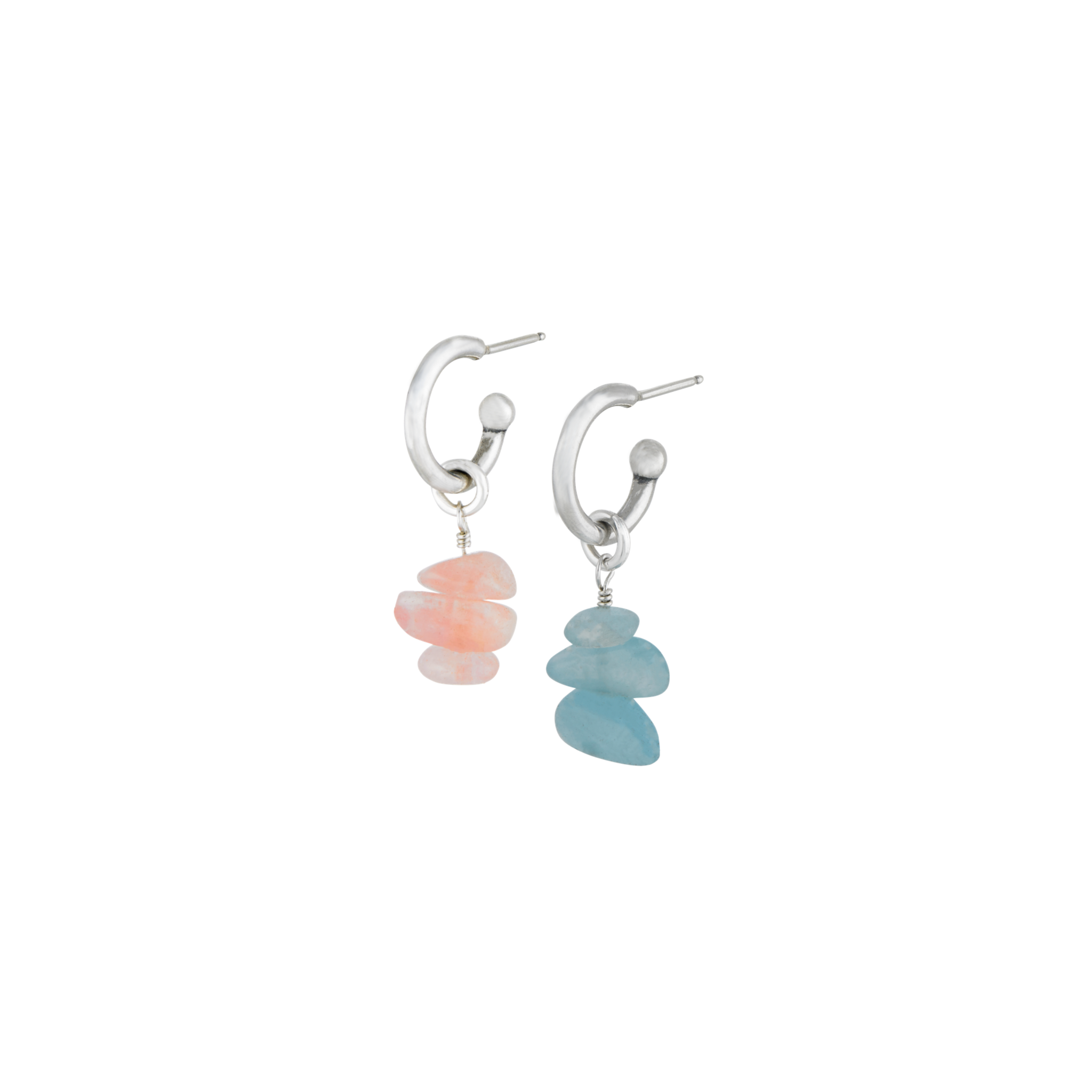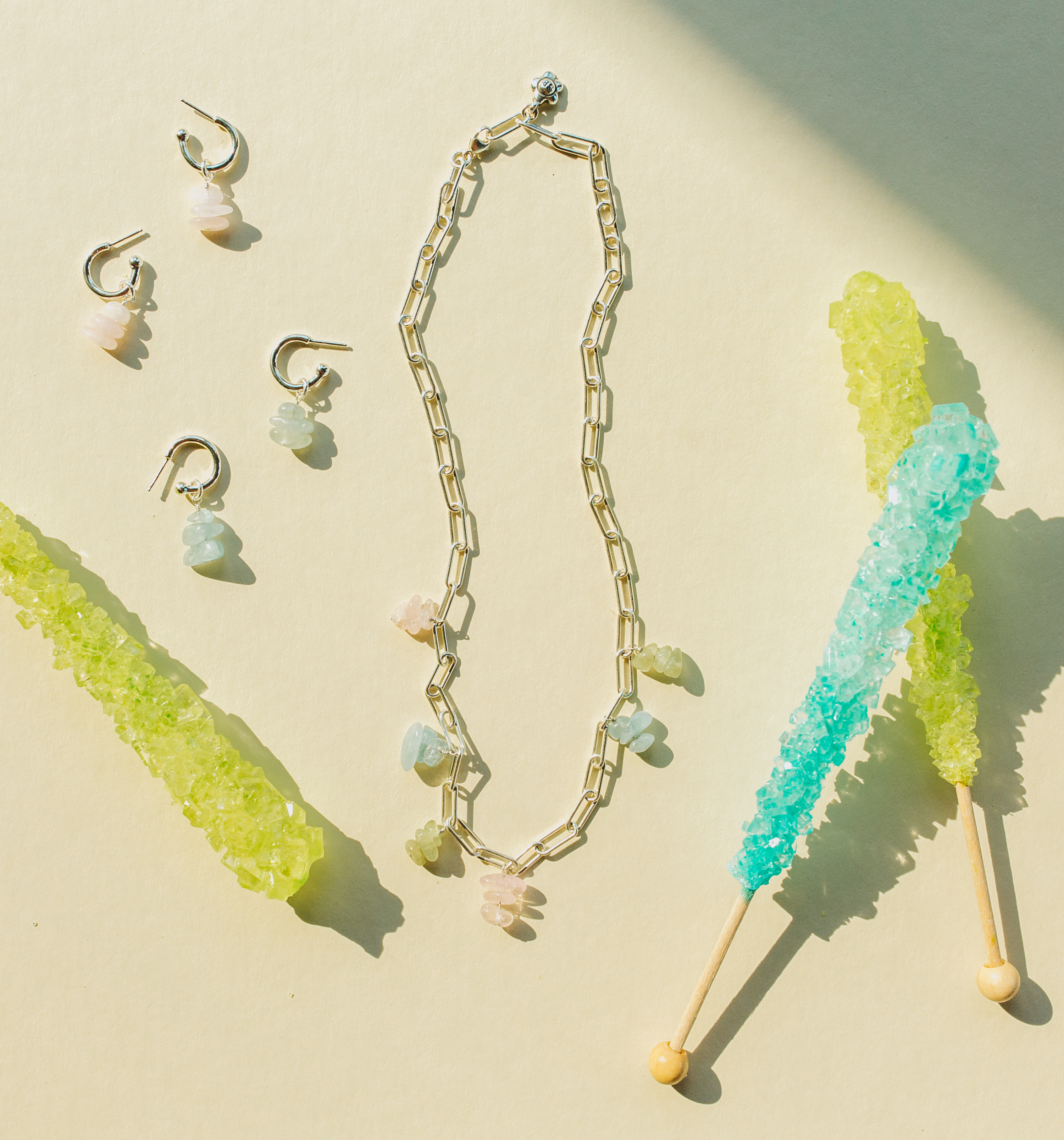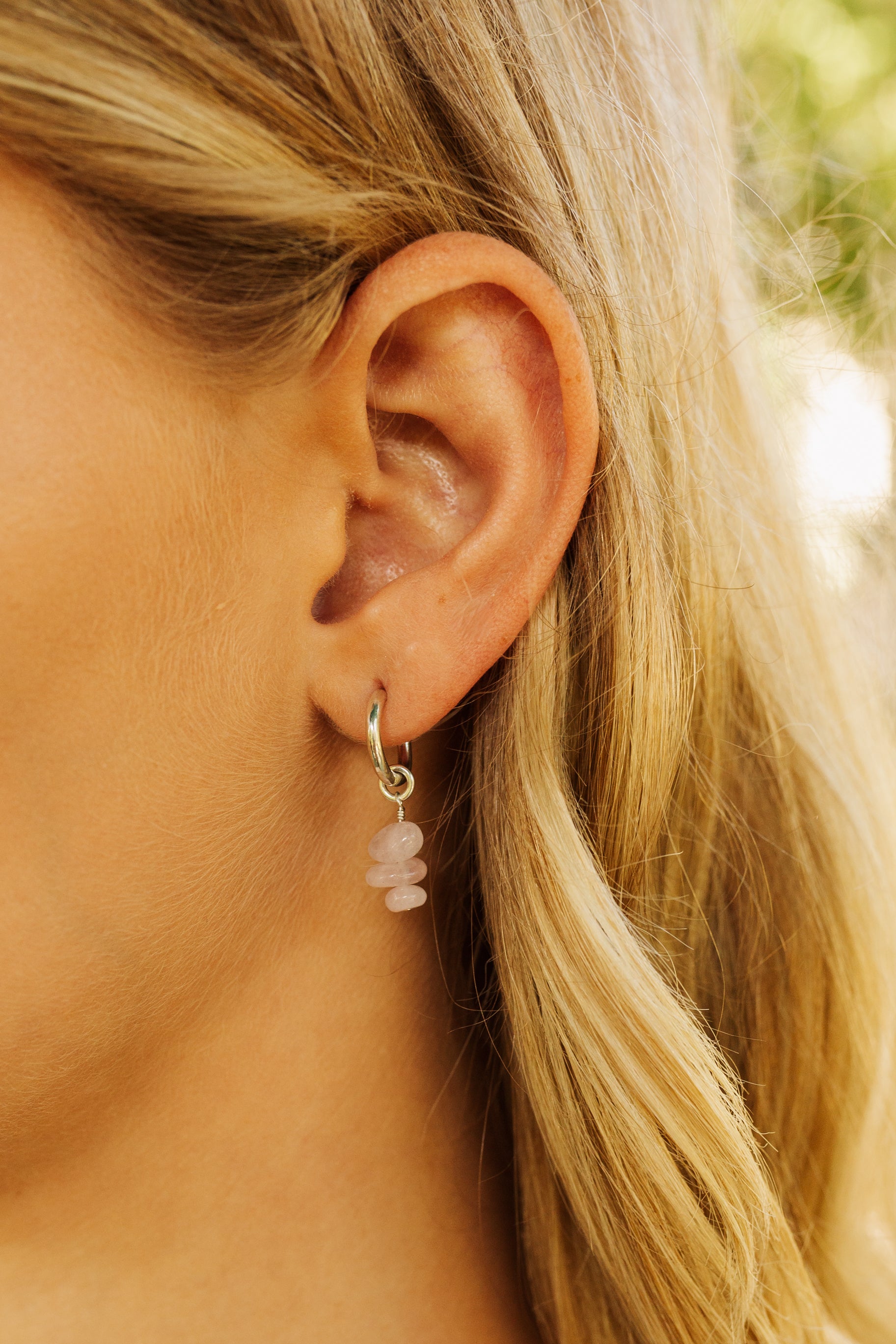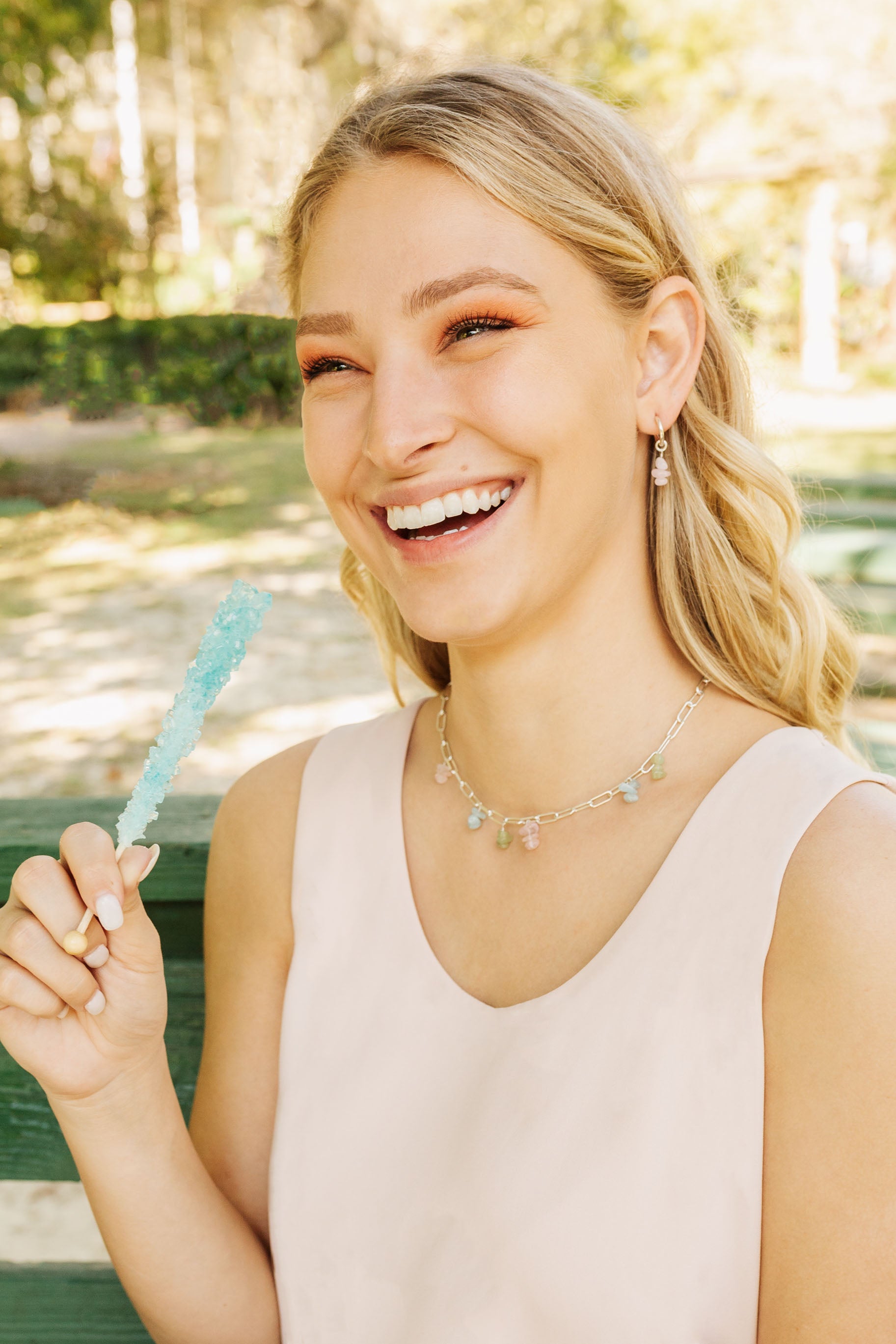 Pink & Blue Rock Candy Hoop Earrings
For those with a sweet tooth, the Rock Candy Collection is a perfect treat. Unique Morganite stones are hand strung to create a delicate pop of color.
* Please note that the Morganite gemstones used are natural cuts so they vary slightly in shade, shape and size, making each earring truly one-of-a-kind. 
· Solid sterling silver
· Morganite gemstones
· Hoop 1/2"L x 1/2"W on ear post
· Rock Candy approximately 3/8"L x 2/8"W
· Stones vary in shape, size & shades of color   
· Made in New Orleans

· 1 year warranty
· Complimentary gift packaging
· Free shipping
· Free catalog
· Free postcard designed by Sarah
· Free biography card about Sarah