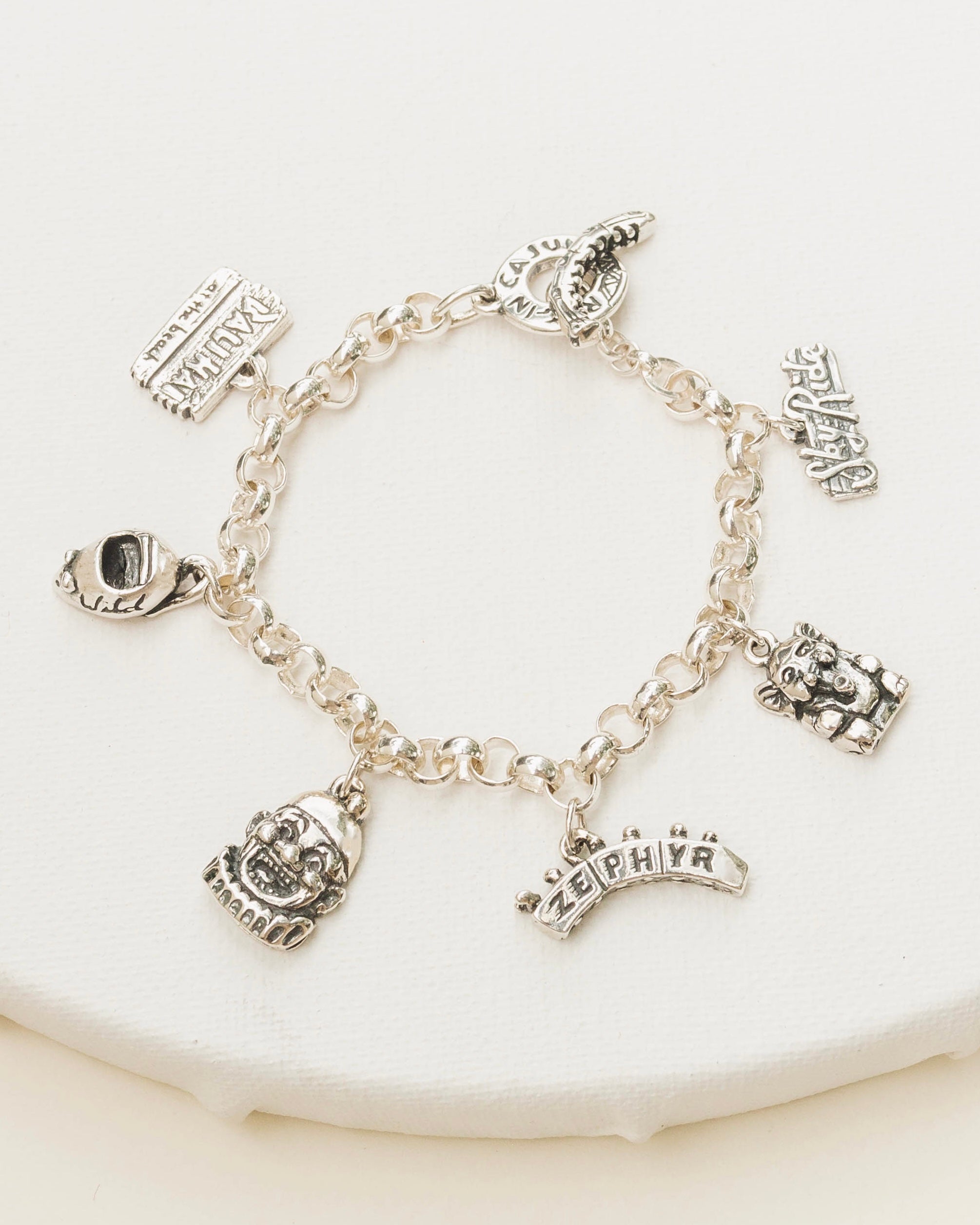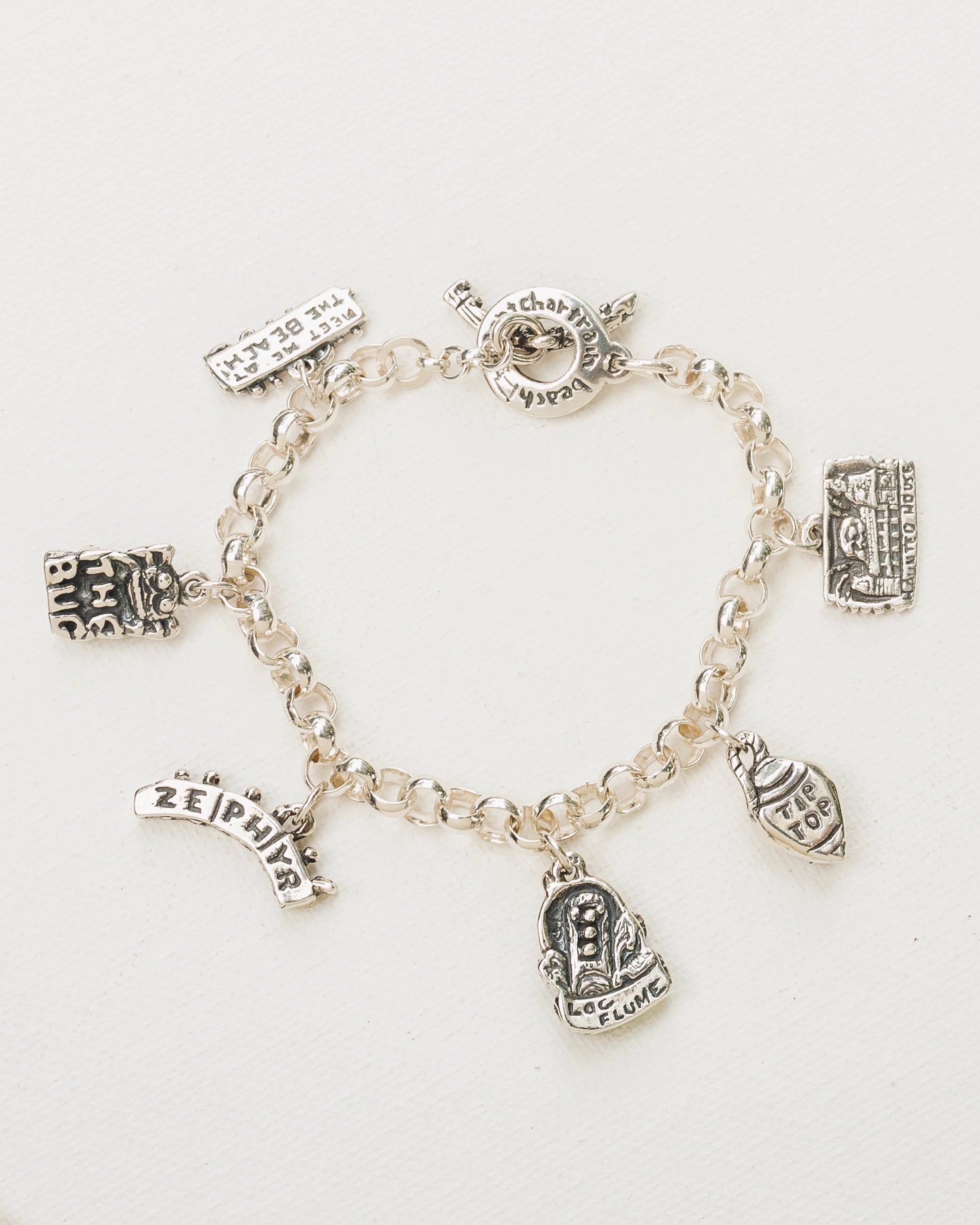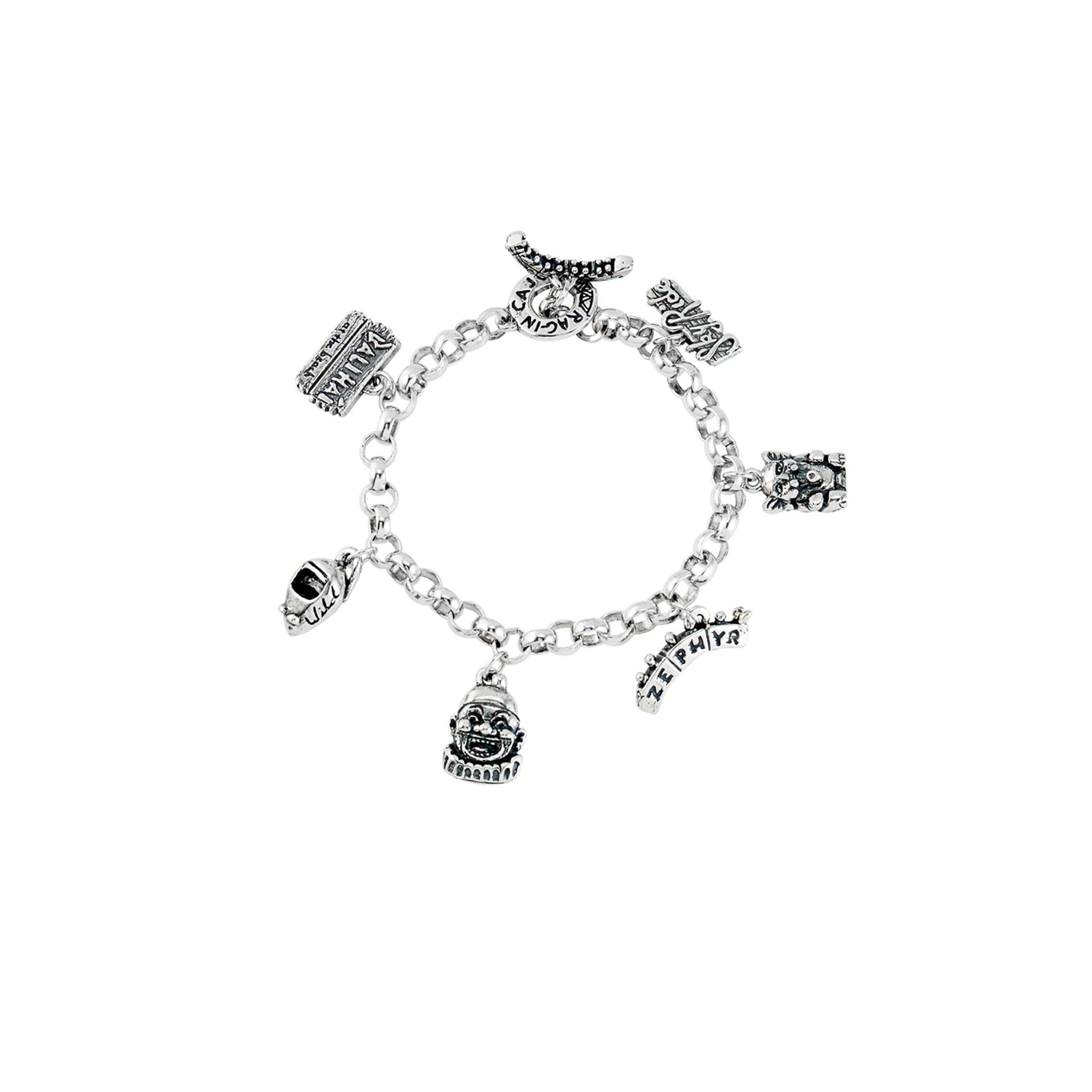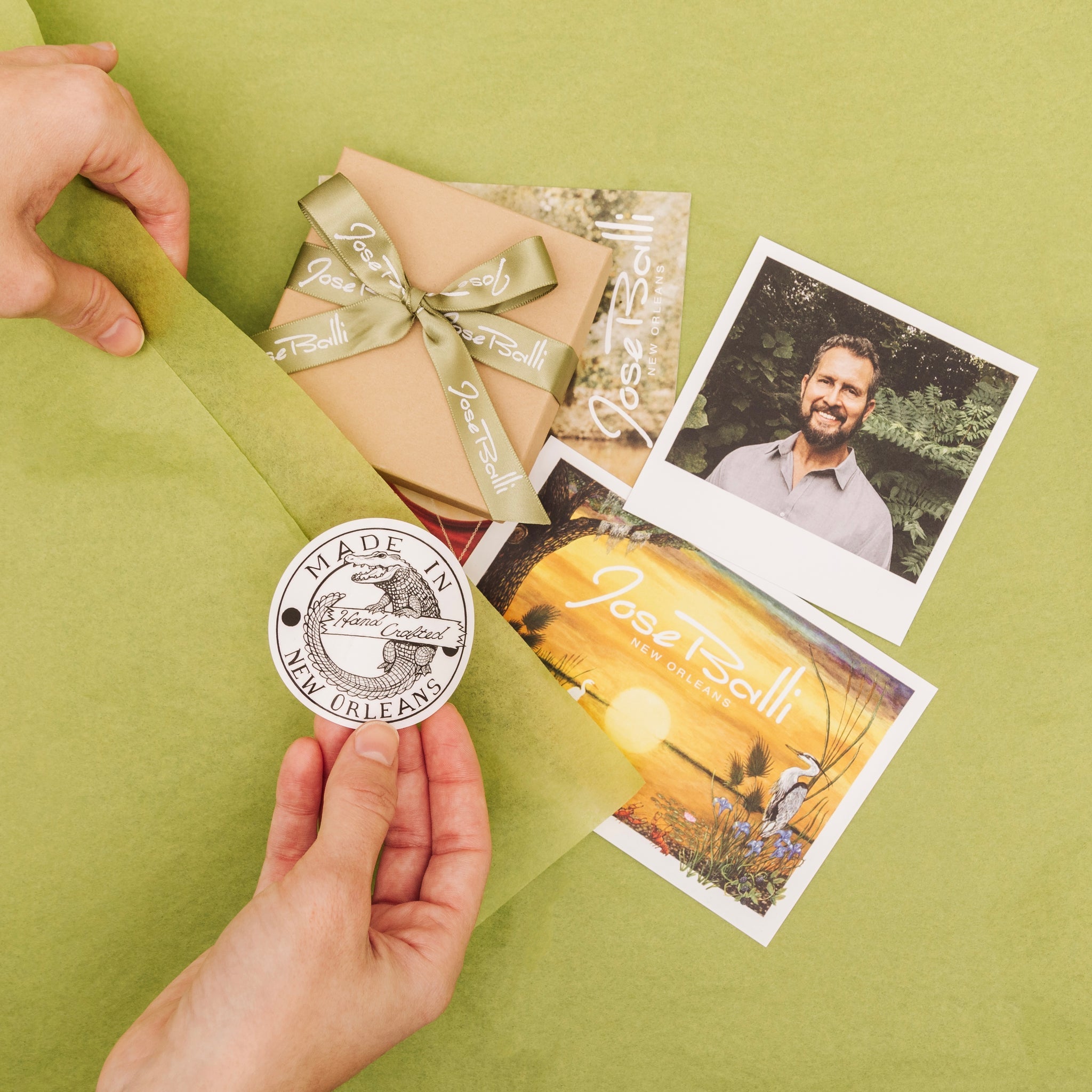 Pontchartrain Beach Charm Bracelet
Take a trip down memory lane with our Pontchartrain Beach Bracelet. Six unique, double-sided charms capture the nostalgia of one of New Orleans' favorite amusement parks! 
The front side of the charms features the Skyride, the elephant vacuum trash can, the Zephyr rollercoaster, the clown head, the Wild Mouse ride, and the Bali Hai restaurant. Flip the charms over and you have the Haunted House, the Tip Top ride, the Log Flume ride, the Zephyr rollercoaster, The Bug ride, and a sign that reads, "Meet me at the beach!" Complete with a Rajun Cajun Rollercoaster toggle set. 
Pontchartrain Beach was an amusement park that opened its gates in 1928 across Bayou St. John in New Orleans. Two years later it was relocated to the lake end of Elysian Fields Avenue before permanently closing in 1983. Within that time period, it came to define an entire generation of New Orleanians.
· Sterling silver
· 7 1/2" length
· Handcrafted toggle clasp
· Made in New Orleans
· 1 year warranty
· Complimentary gift packaging
· Free shipping
· Free catalog
· Free postcard designed by Jose
· Free biography card about Jose