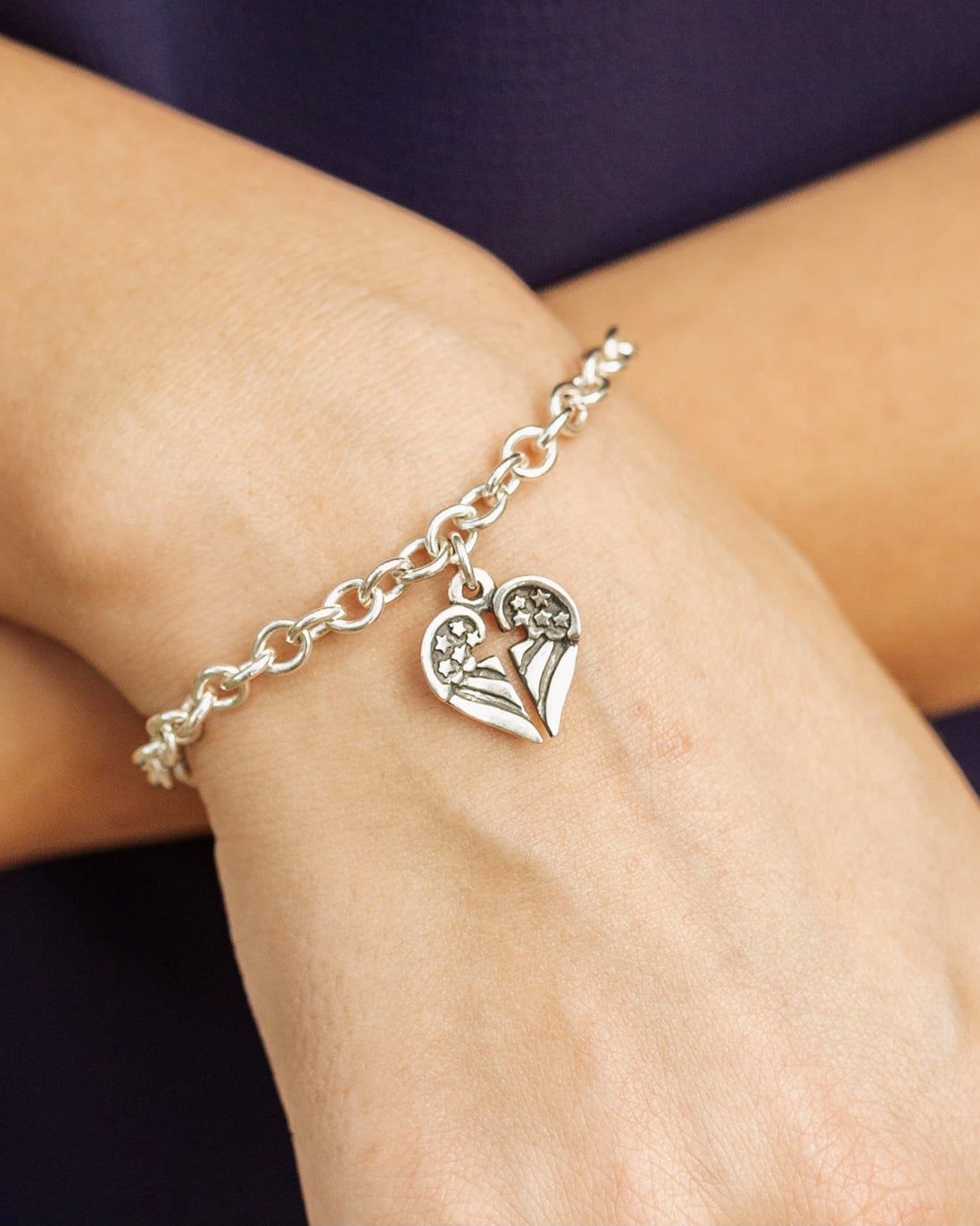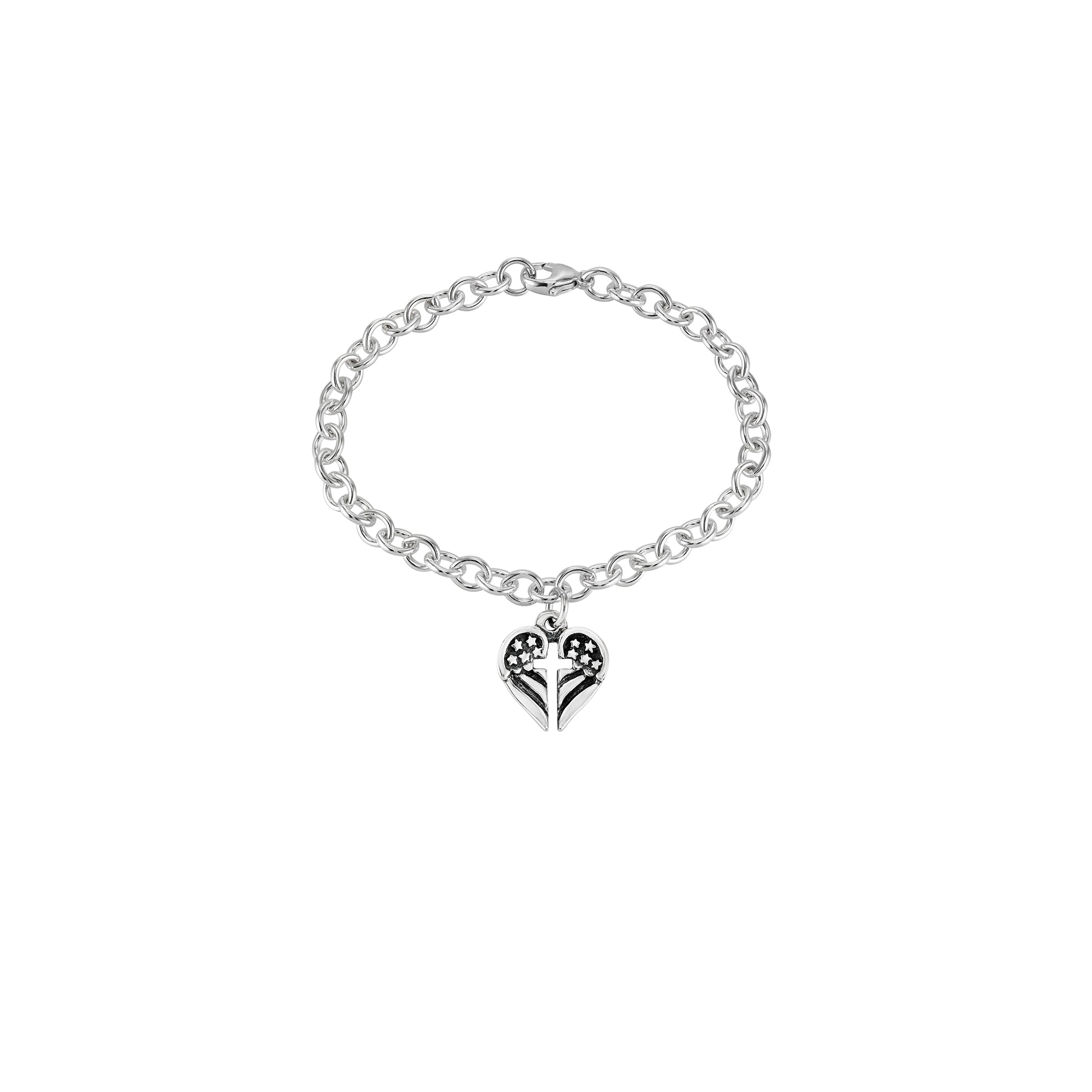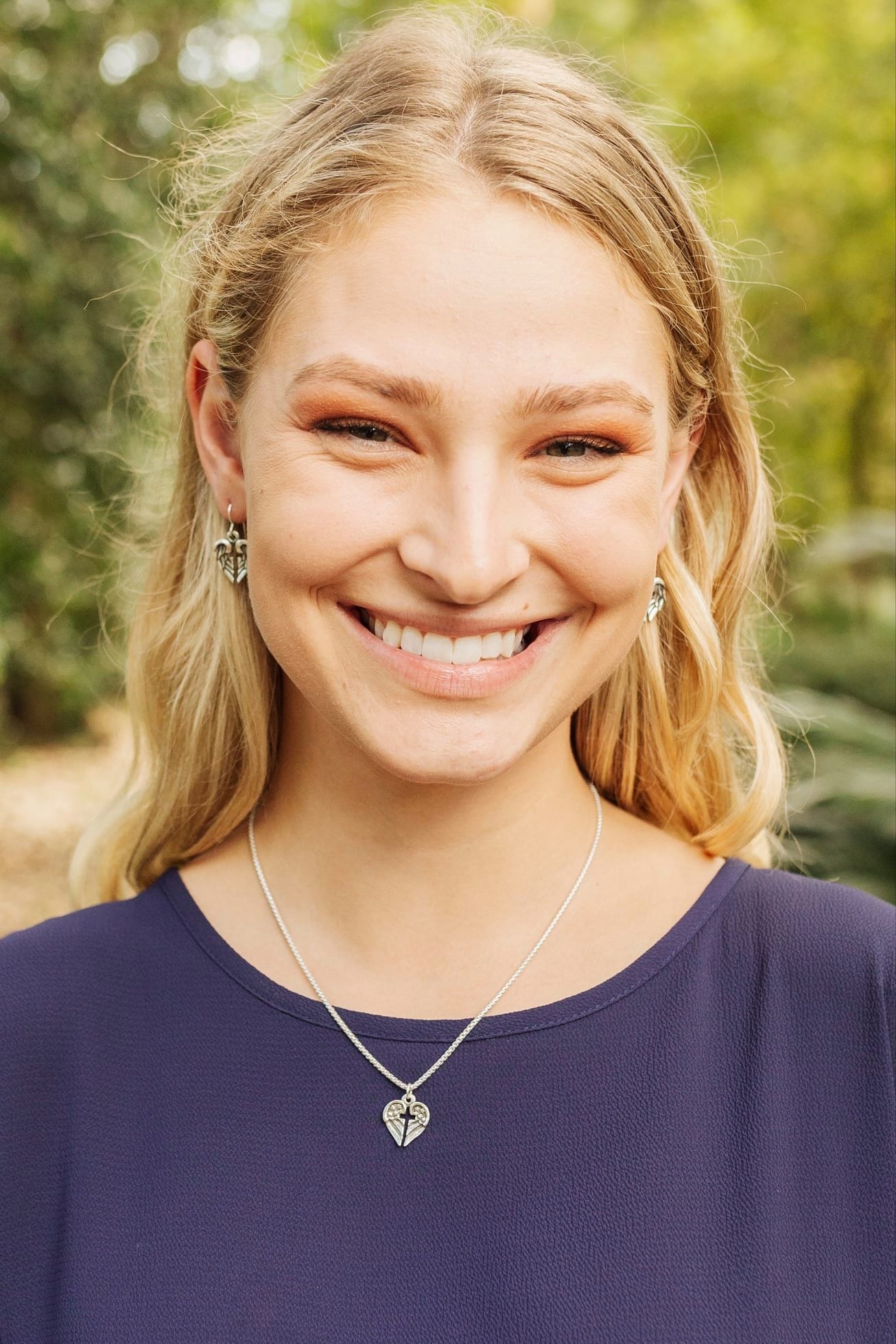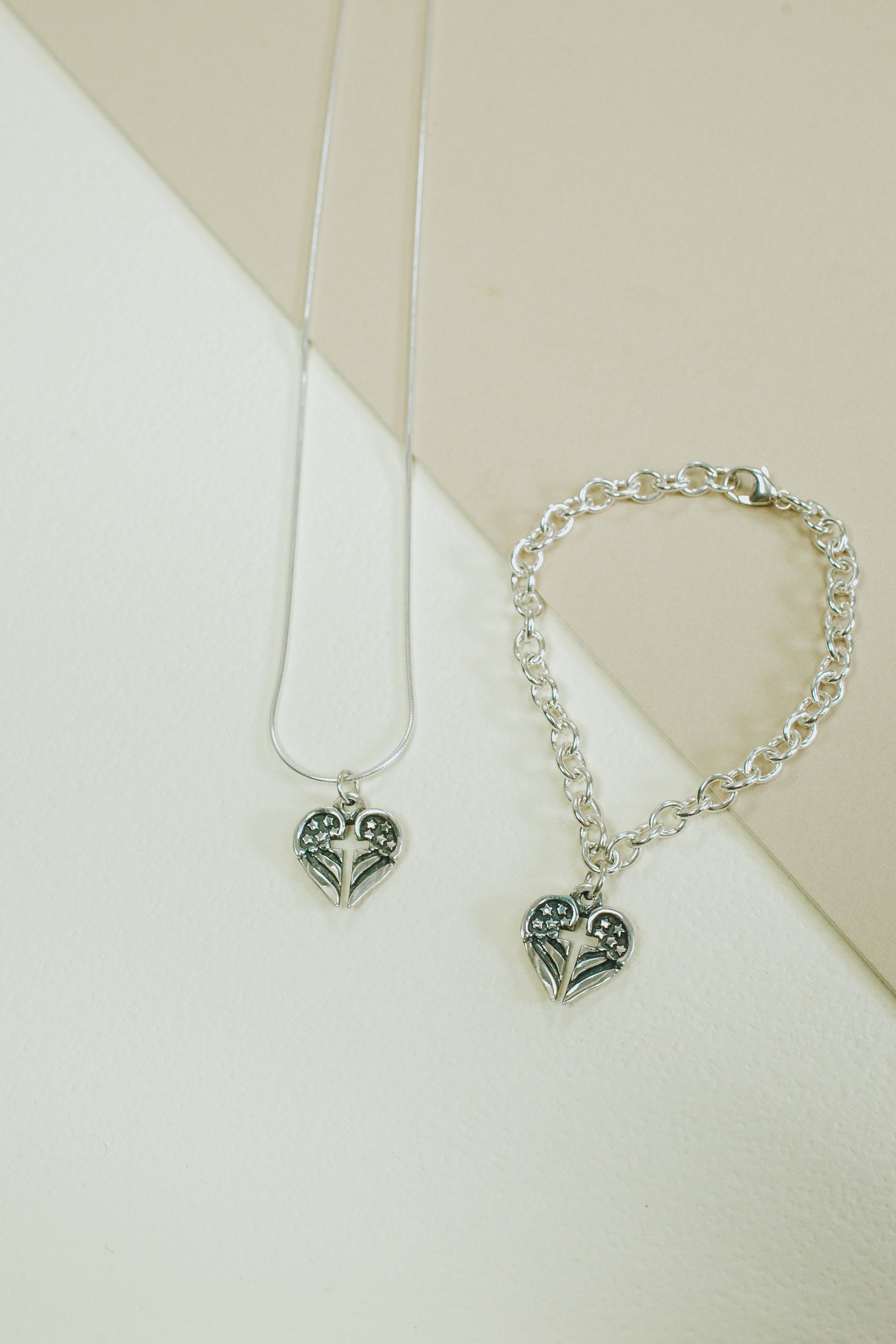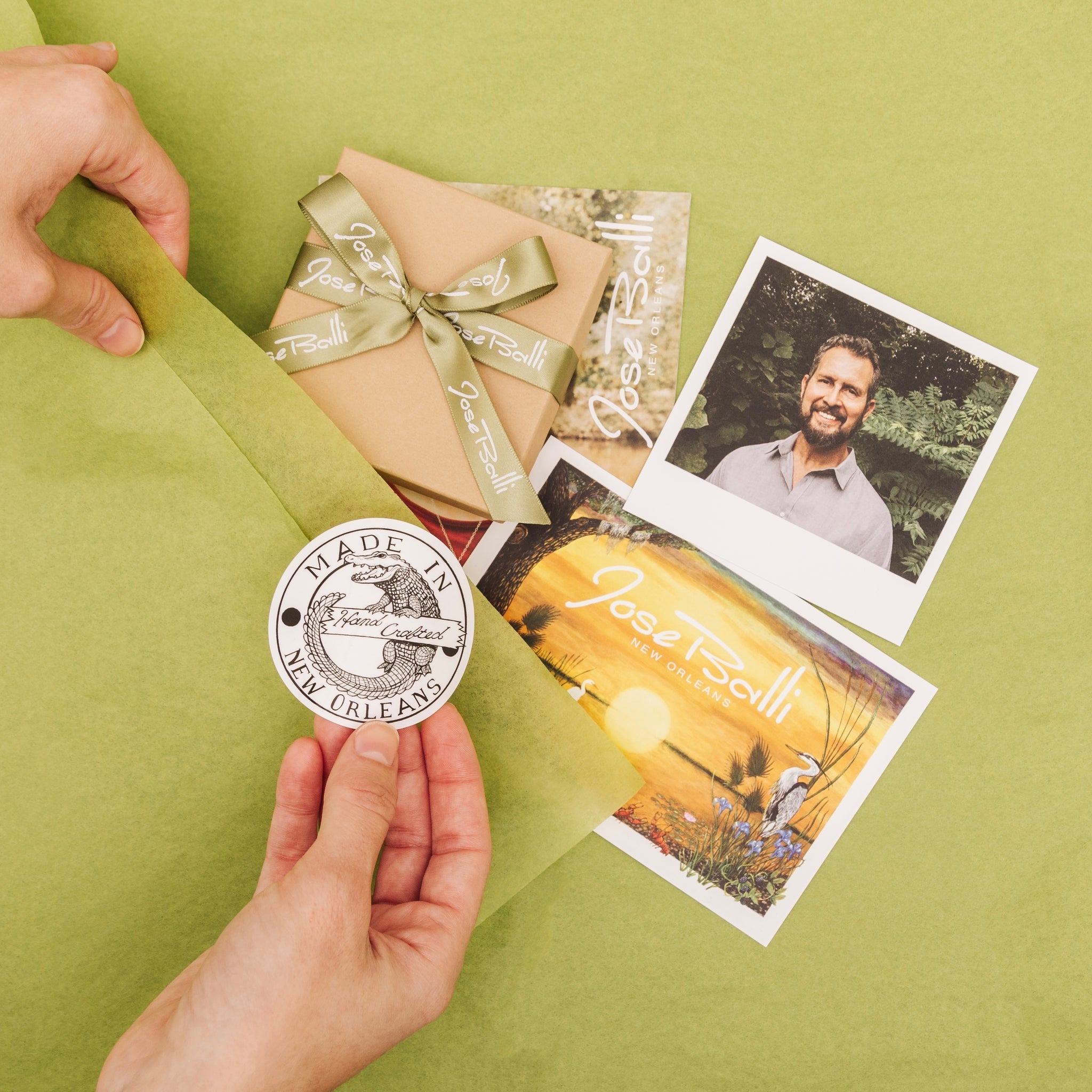 Angel of Liberty Bracelet
Keep our military close to your heart with our Angel of Liberty bracelet. An American flag forms a pair of heart-shaped guardian angel wings with a cross in the center, creating a patriotic symbol of protection.
Our family collaborated on the Angel of Liberty design to give back to our veterans. Did you know that every day 22 veterans take their own lives? To raise awareness, we donated 22% of the sales from this charm for 22 days (July 4th-25th) to Mission 22, an incredible non-profit organization dedicated to fighting the war against veteran suicide.
· Sterling silver
· 7" length
· Heart 5/8"L x 5/8"W
· Lobster clasp
· Made in New Orleans
· 1 year warranty
· Complimentary gift packaging
· Free shipping
· Free catalog
· Free postcard designed by Jose
· Free biography card about Jose