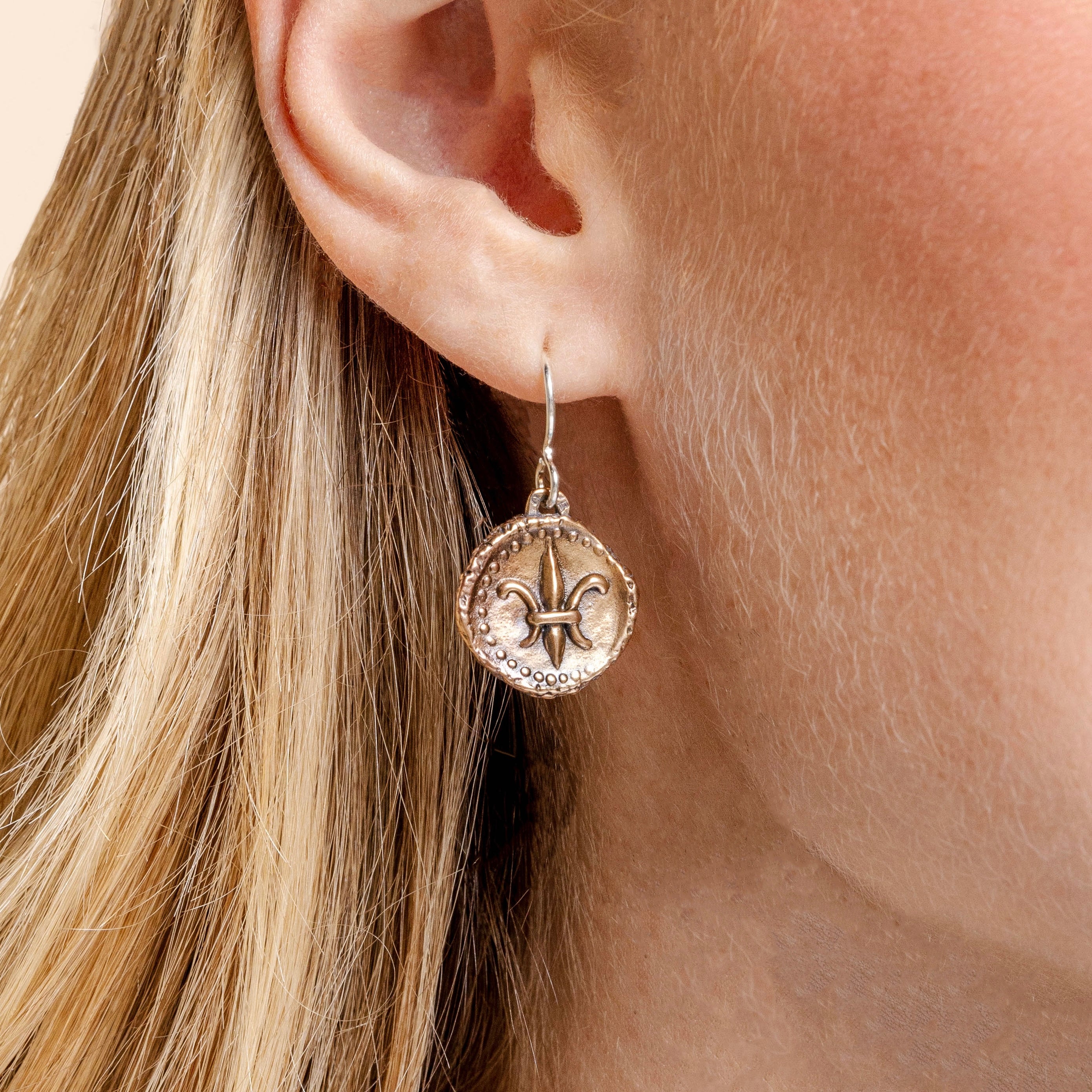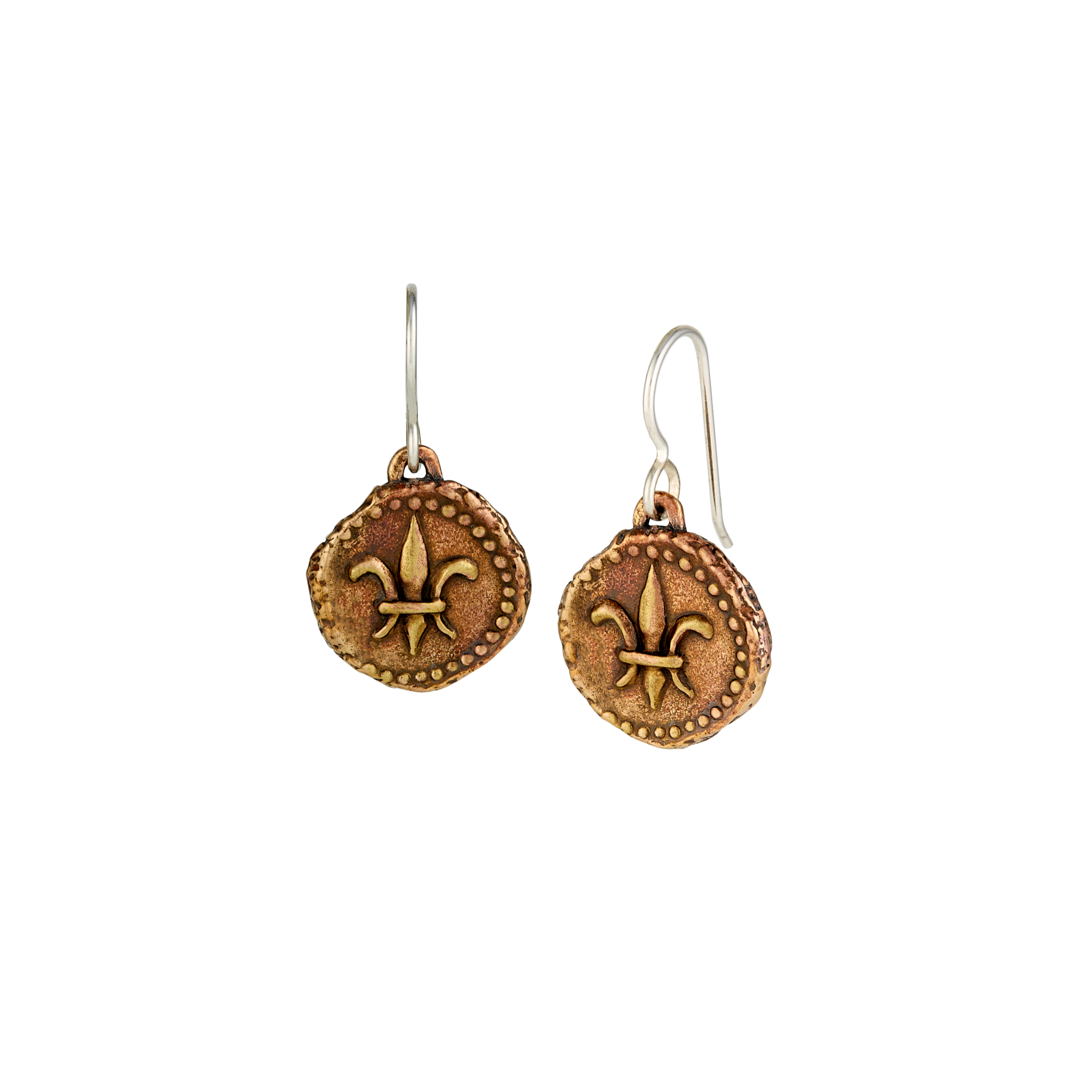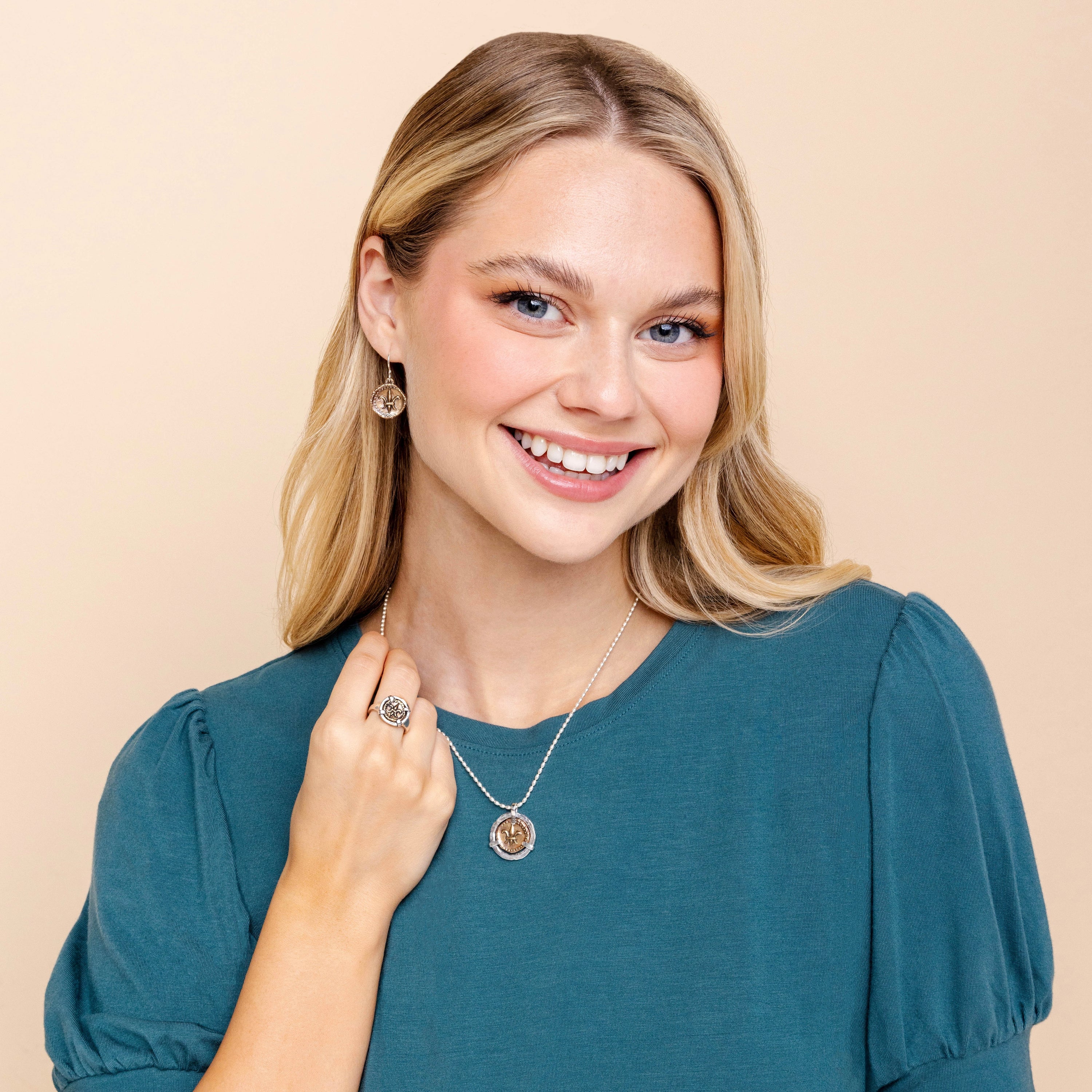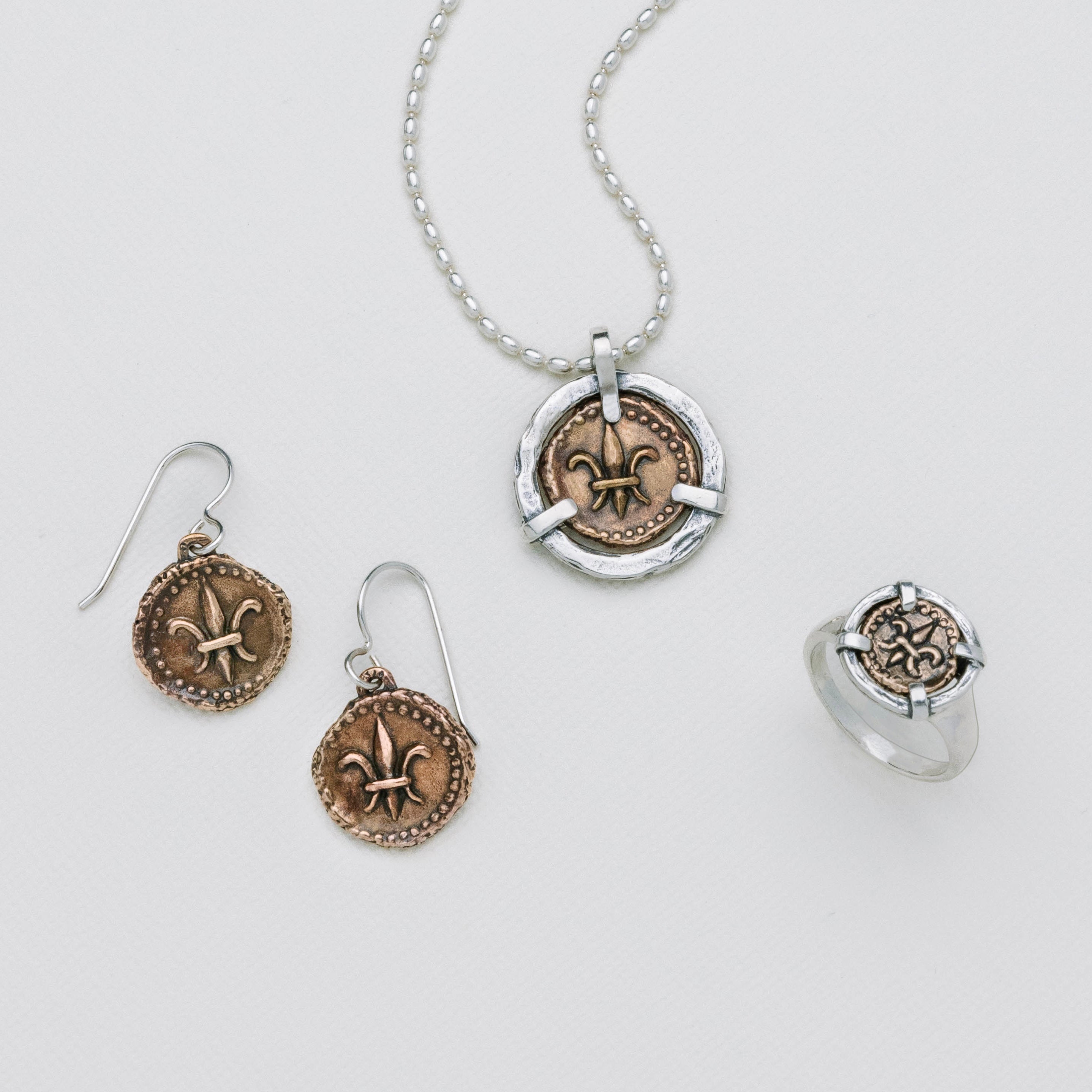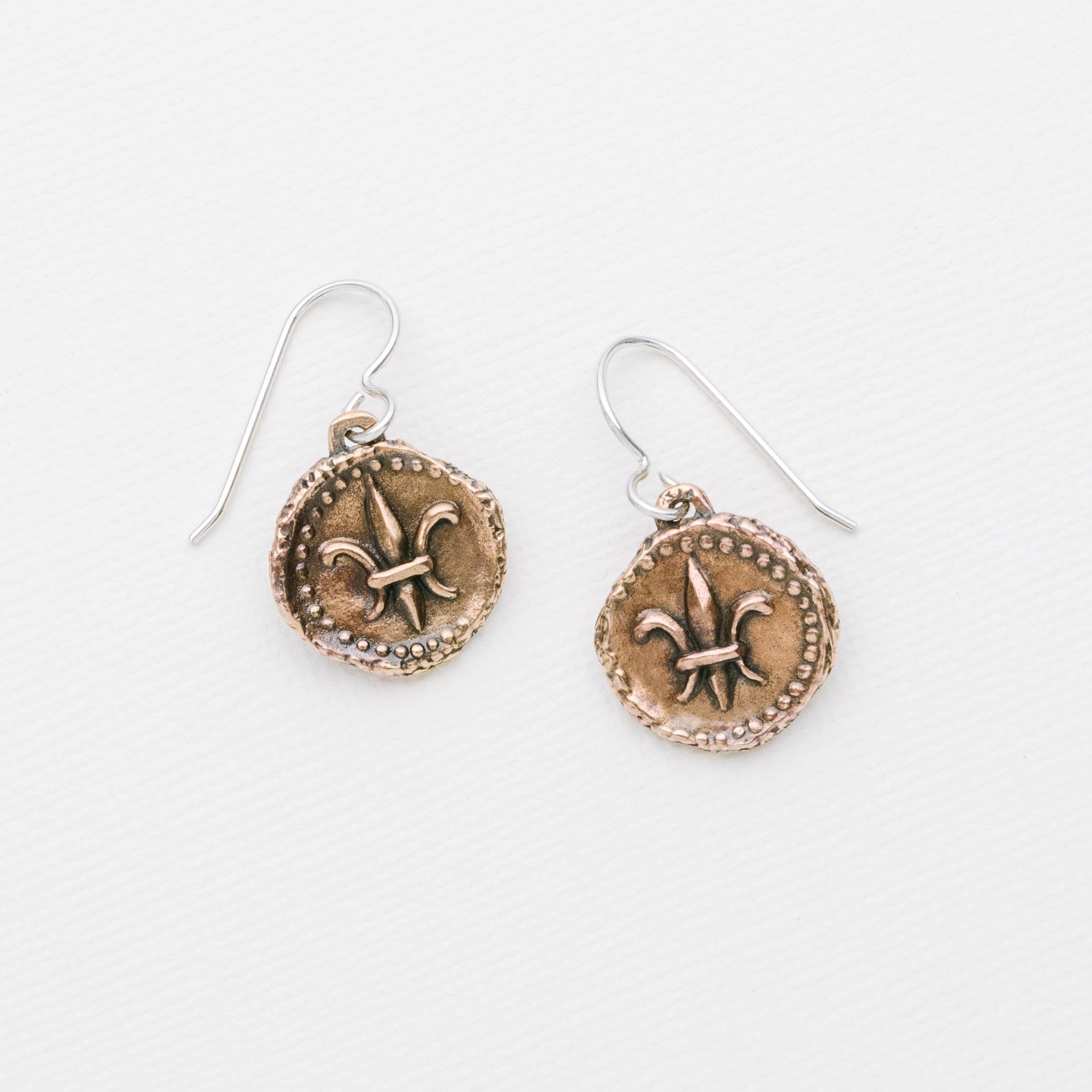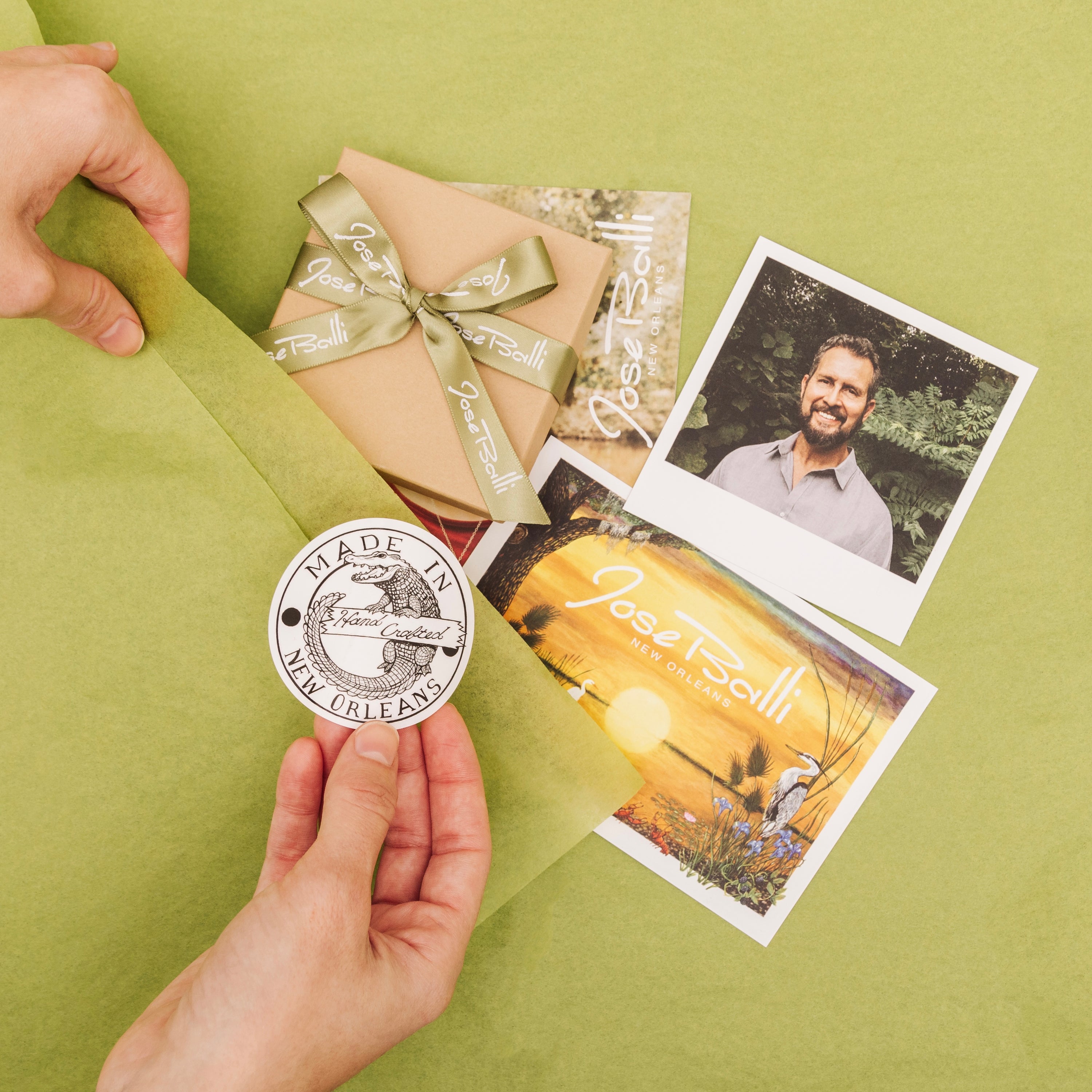 Fleur de Lis Doubloon Bronze Earrings
A pair of rustic bronze coin earrings. The term "Mardi Gras Doubloon" came about when new aluminum coins, inspired by Spanish doblóns, were created to throw to the crowds from parade floats. As a nod to this unique history, Jose hand carved a fleur de lis symbol on a rustic Spanish doblón coin.  
* Please note that our recycled bronze varies in shade, making each doubloon coin truly unique. 
· Bronze
· Doubloon 5/8"L x 5/8"W on ear wire
· Made in New Orleans
· 1 year warranty
· Complimentary gift packaging
· Free shipping
· Free catalog
· Free postcard designed by Jose
· Free biography card about Jose