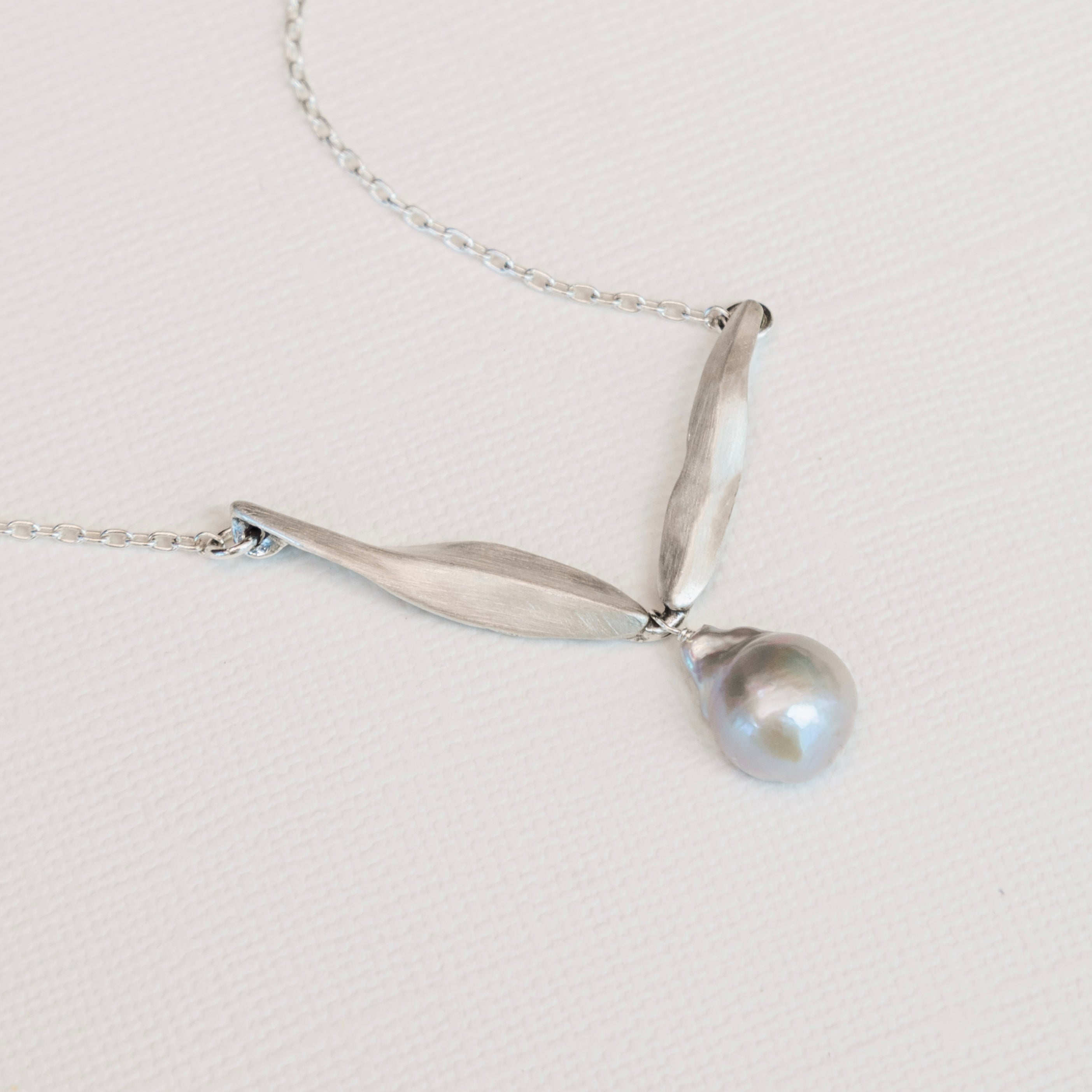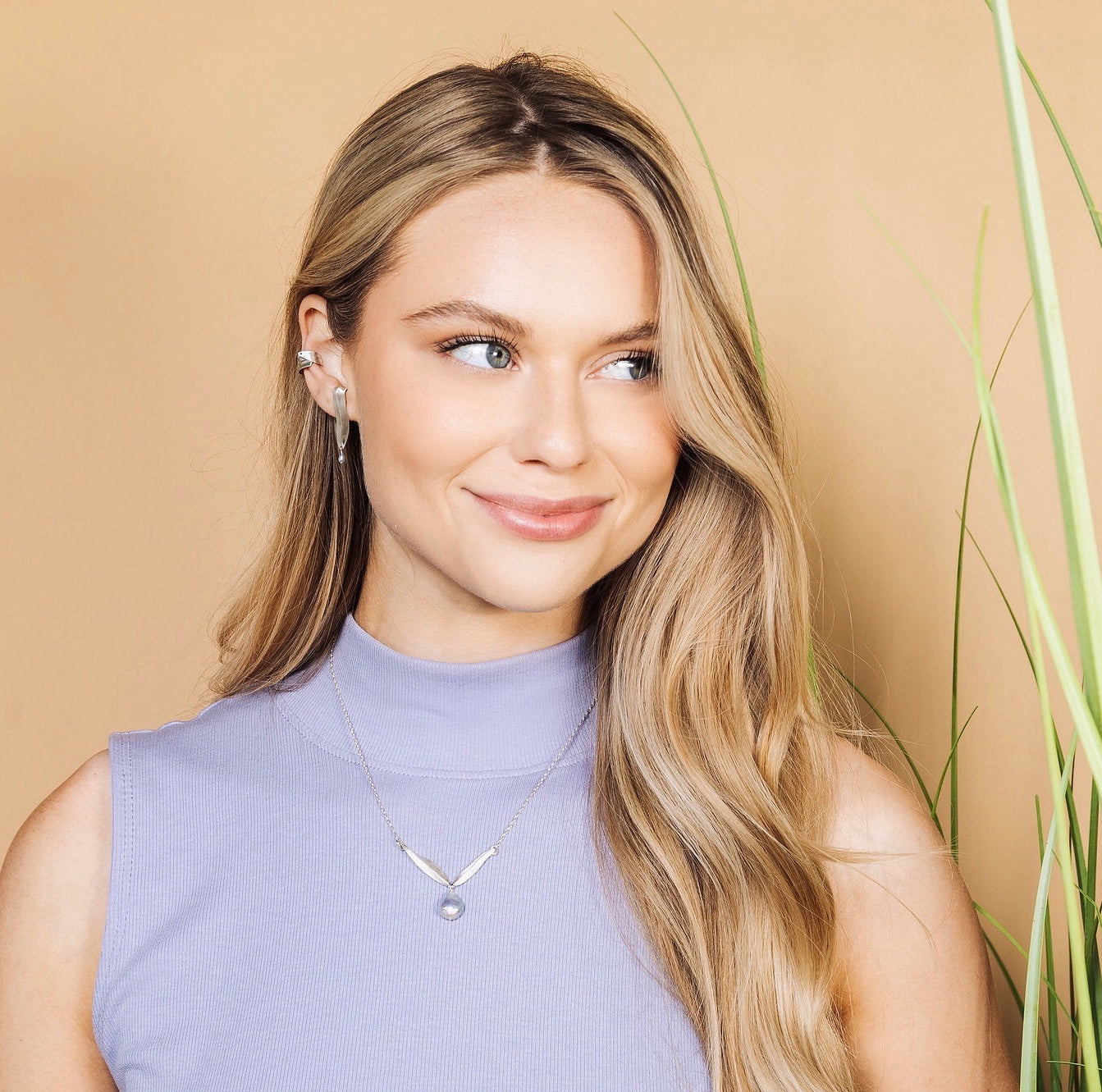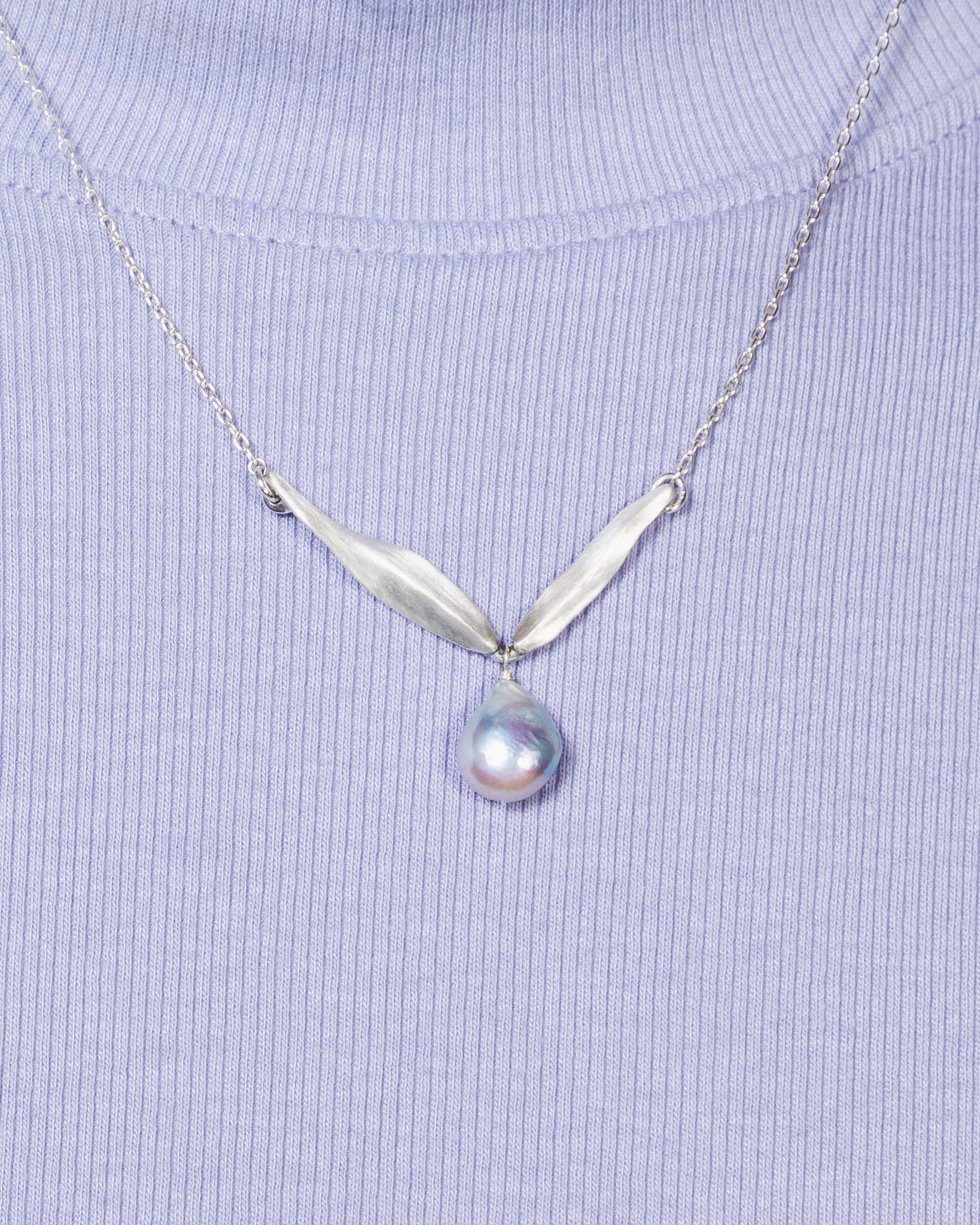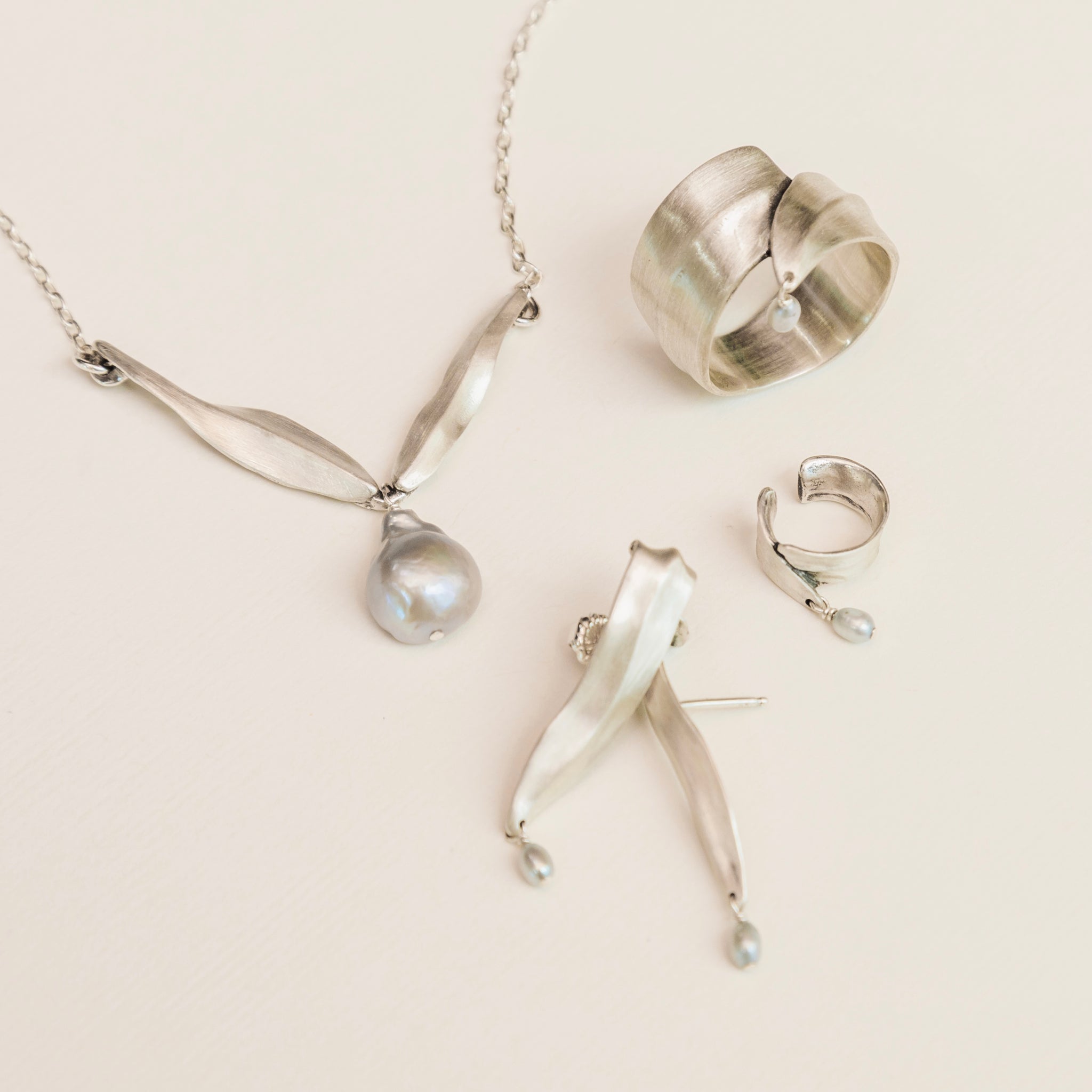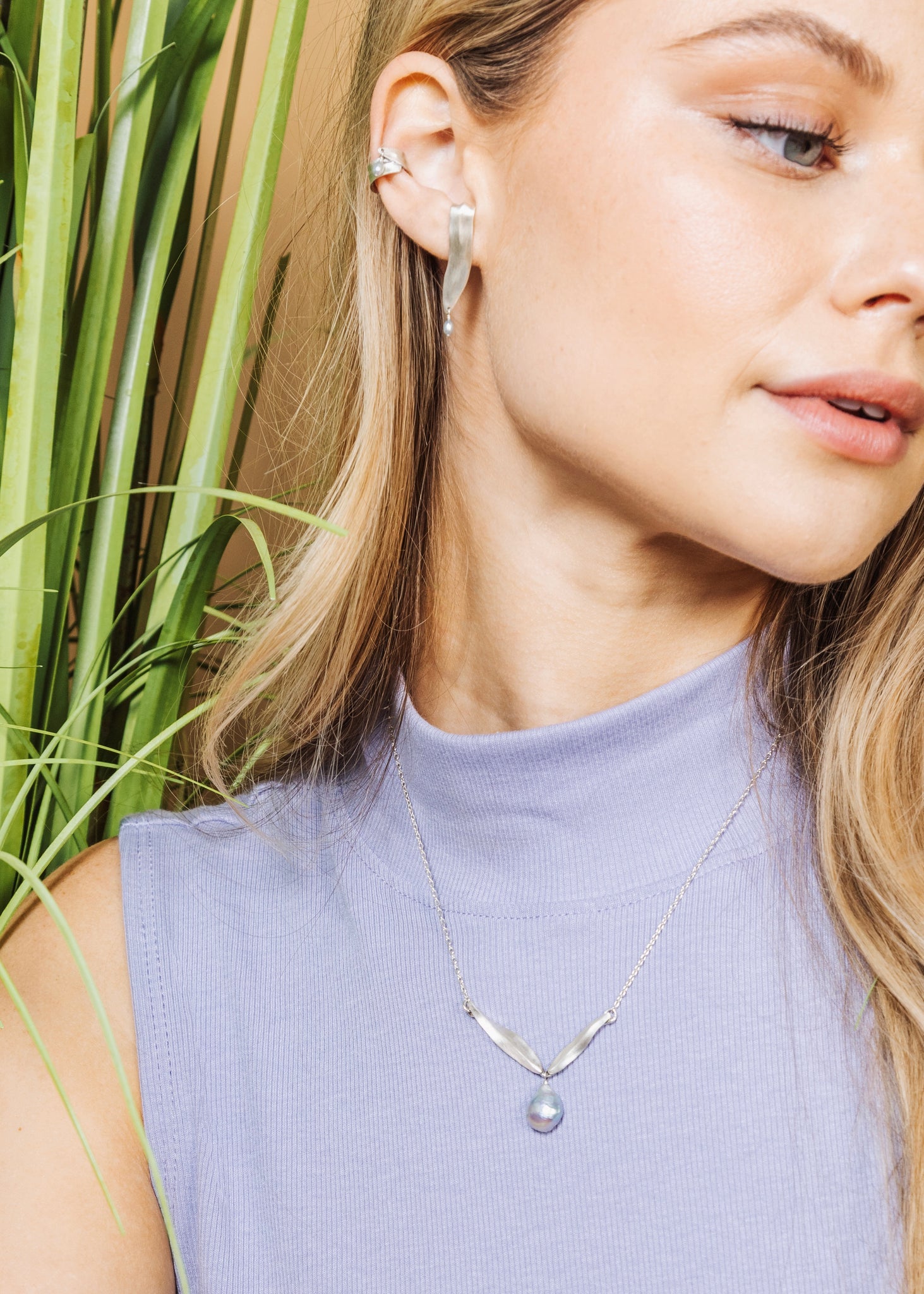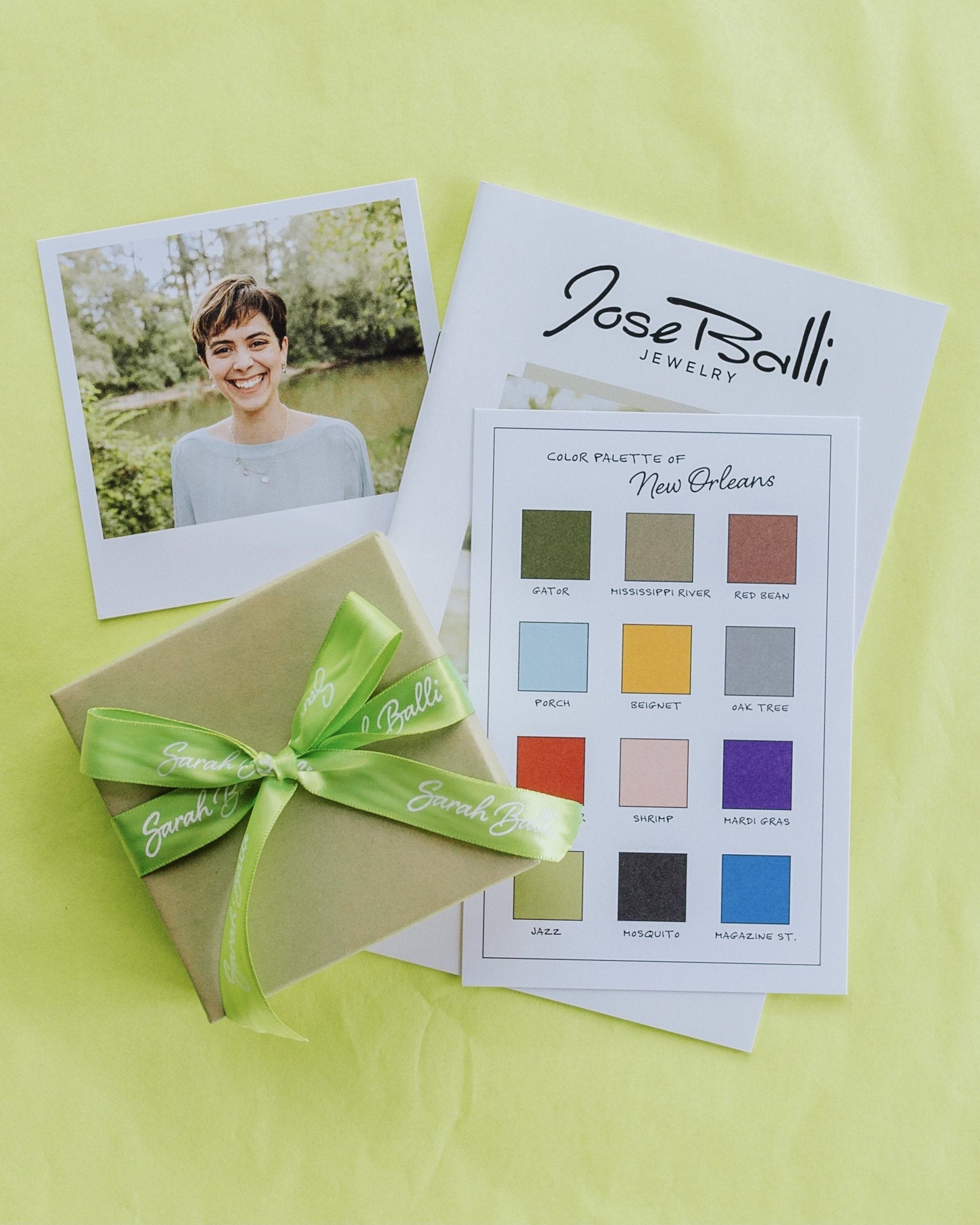 Inspired by morning dew that seems to blanket every yard in the humid south, Sarah's Dew Drop Necklace features two elegant blades of grass with a playfully large freshwater pearl dripping down. This design is just the right amount of sophisticated youthfulness that makes it the perfect gift for any occasion. 
* Please note that the pearls used are freshwater so they vary slightly in shade, shape and size, making each necklace truly one-of-a-kind. 💧  

· Sterling silver 
· Blue freshwater pearl
· Blades of grass 1 1/4"L x 1 1/2"W
· Length adjustable from 17"-18"

· Made in New Orleans

· 1 year warranty
· Complimentary gift packaging
· Free shipping
· Free catalog
· Free postcard designed by Sarah
· Free biography card about Sarah