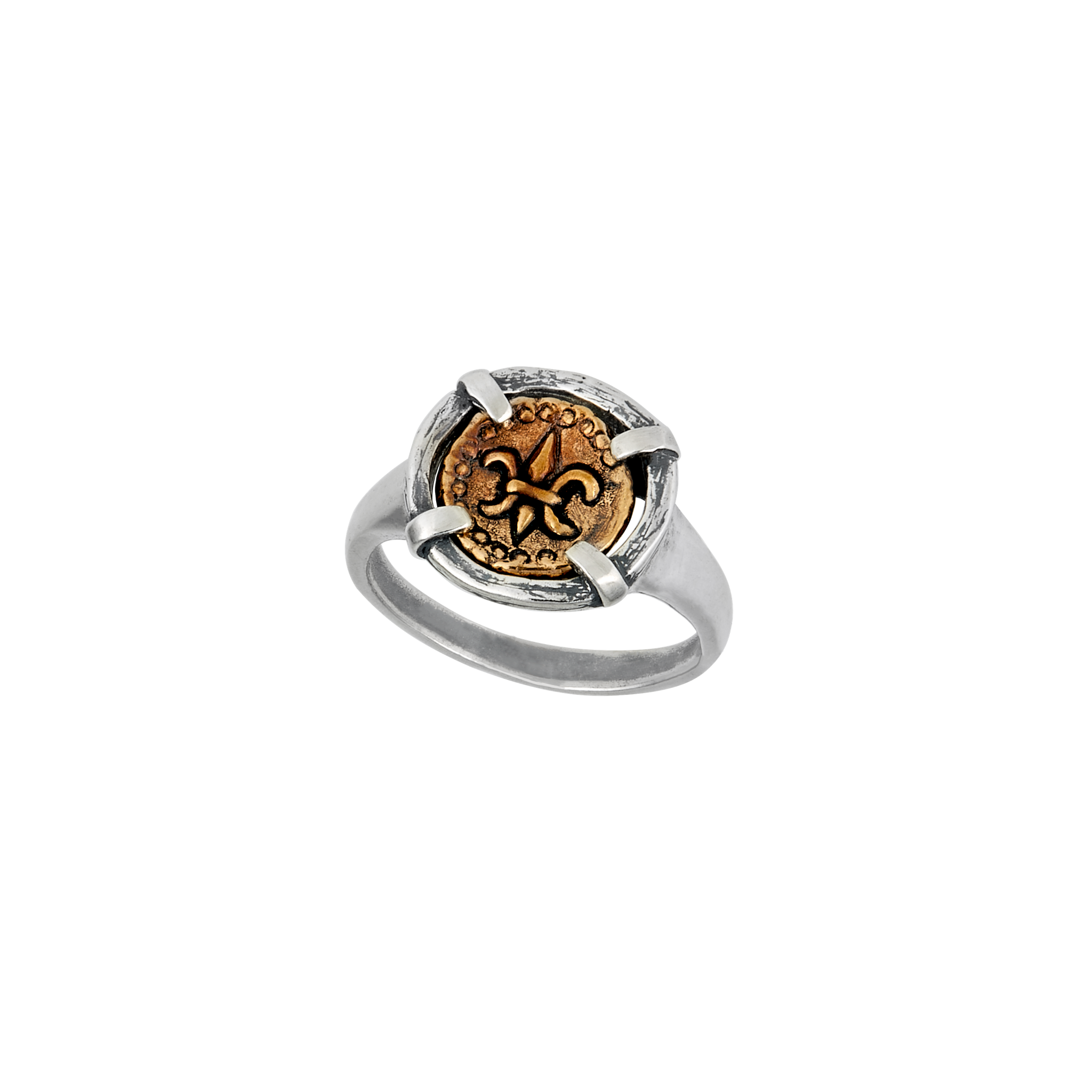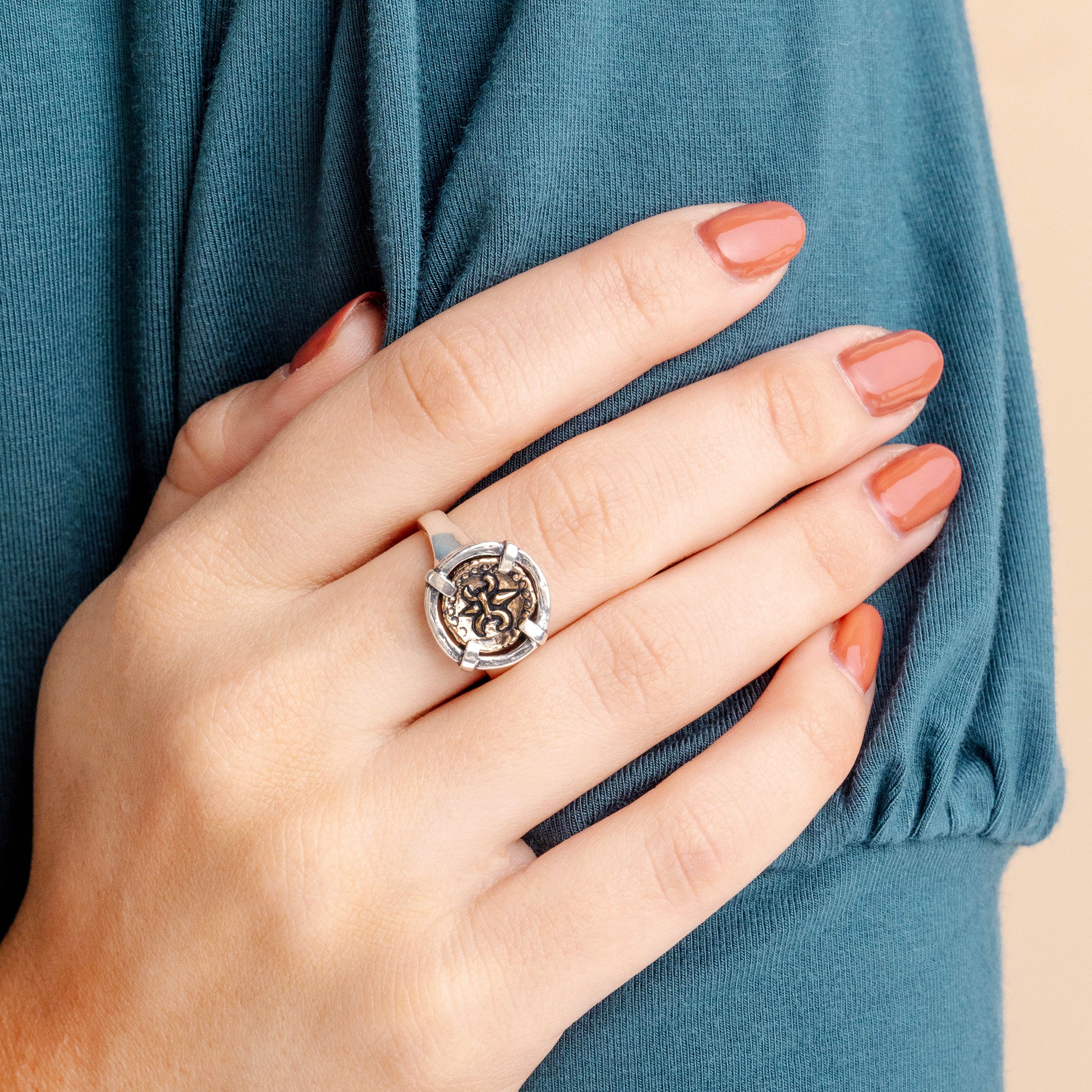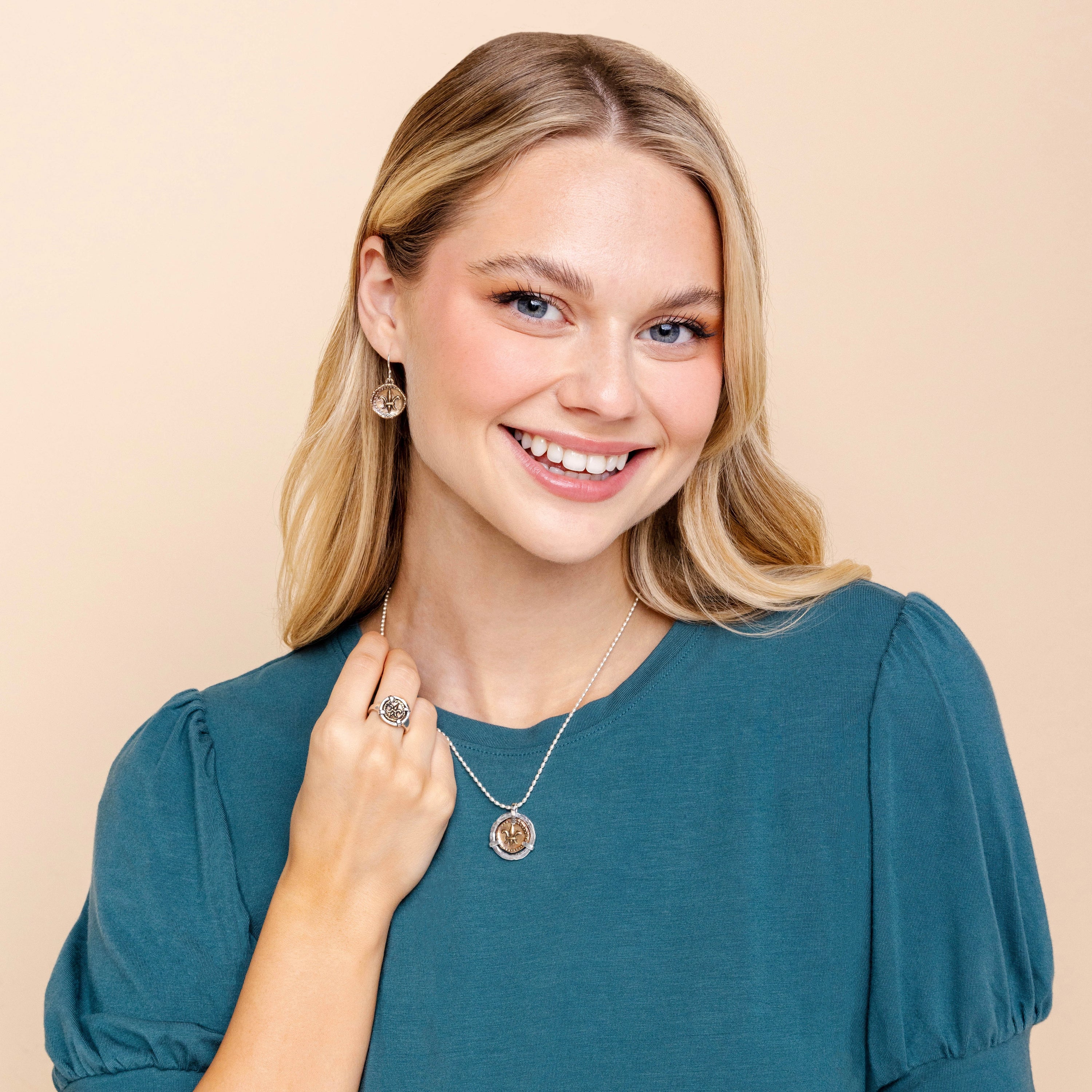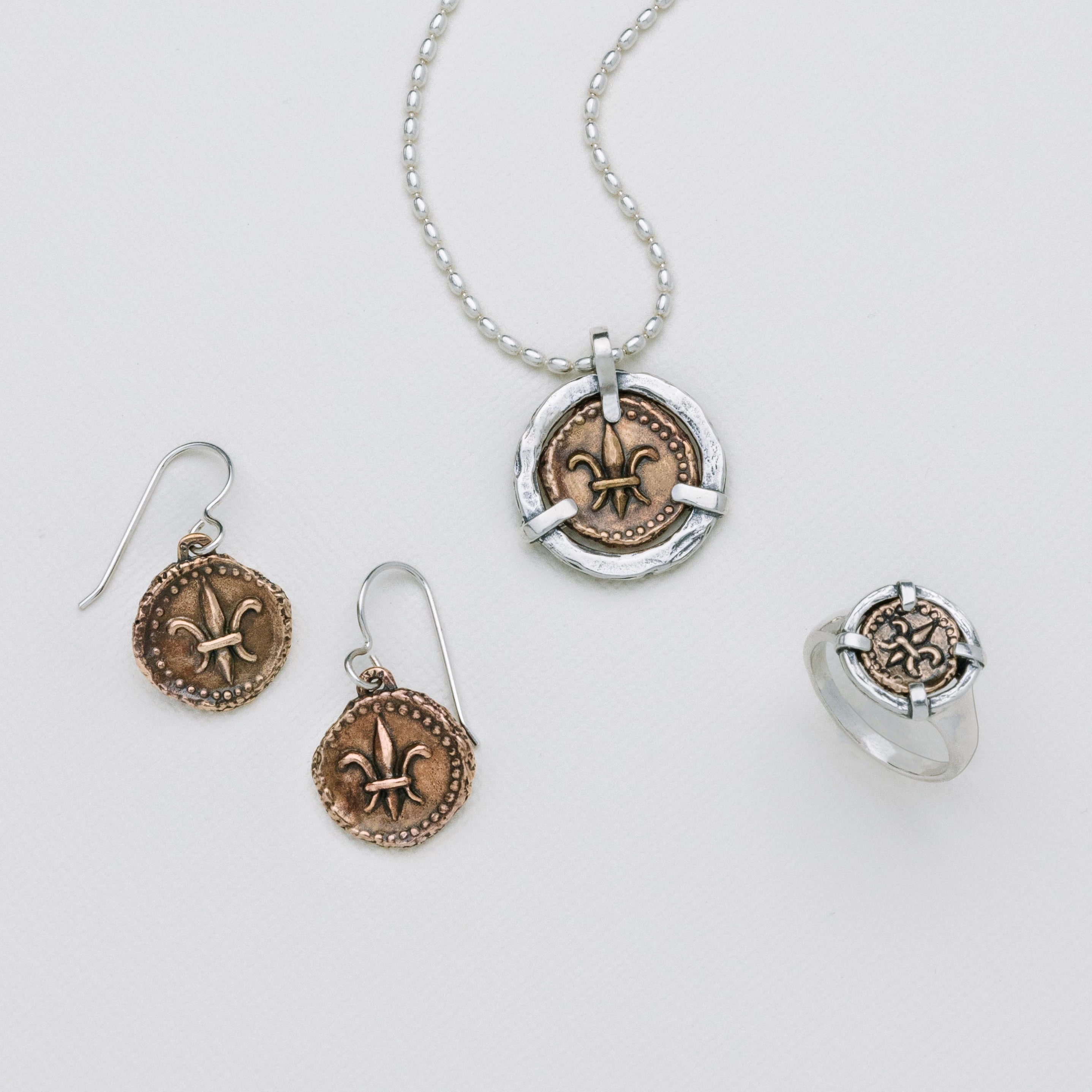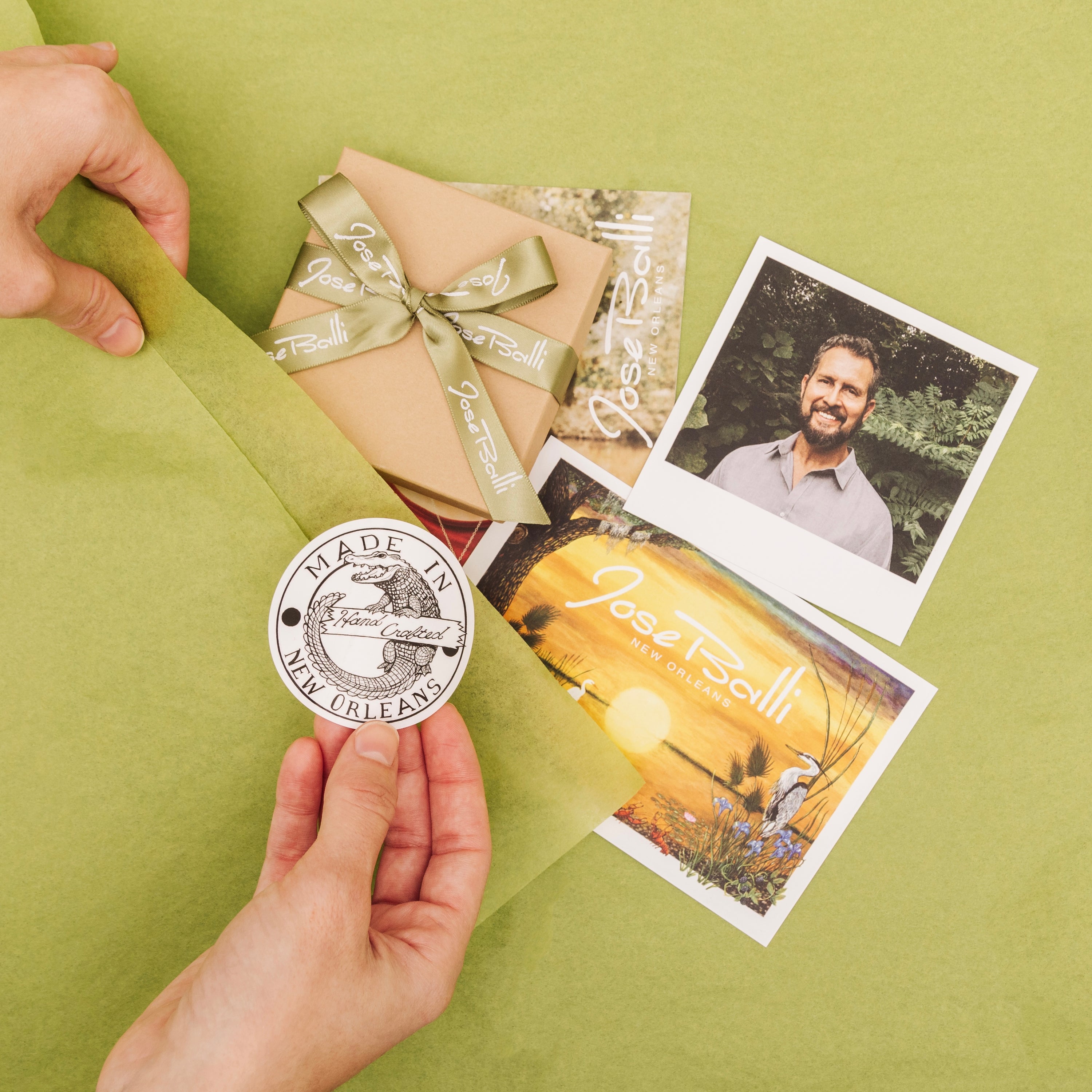 Fleur de Lis Doubloon Bezel Ring
A rustic bronze coin set inside a sterling silver bezel ring. The term "Mardi Gras Doubloon" came about when new aluminum coins, inspired by Spanish doblóns, were created to throw to the crowds from parade floats. As a nod to this unique history, Jose hand carved a fleur de lis symbol on a rustic Spanish doblón coin.    
* Please note that our recycled bronze varies in shade, making each doubloon coin truly unique. 
· Sterling silver & bronze
· Size 3/8"W
· Made in New Orleans
· 1 year warranty
· Complimentary gift packaging
· Free shipping
· Free catalog
· Free postcard designed by Jose
· Free biography card about Jose