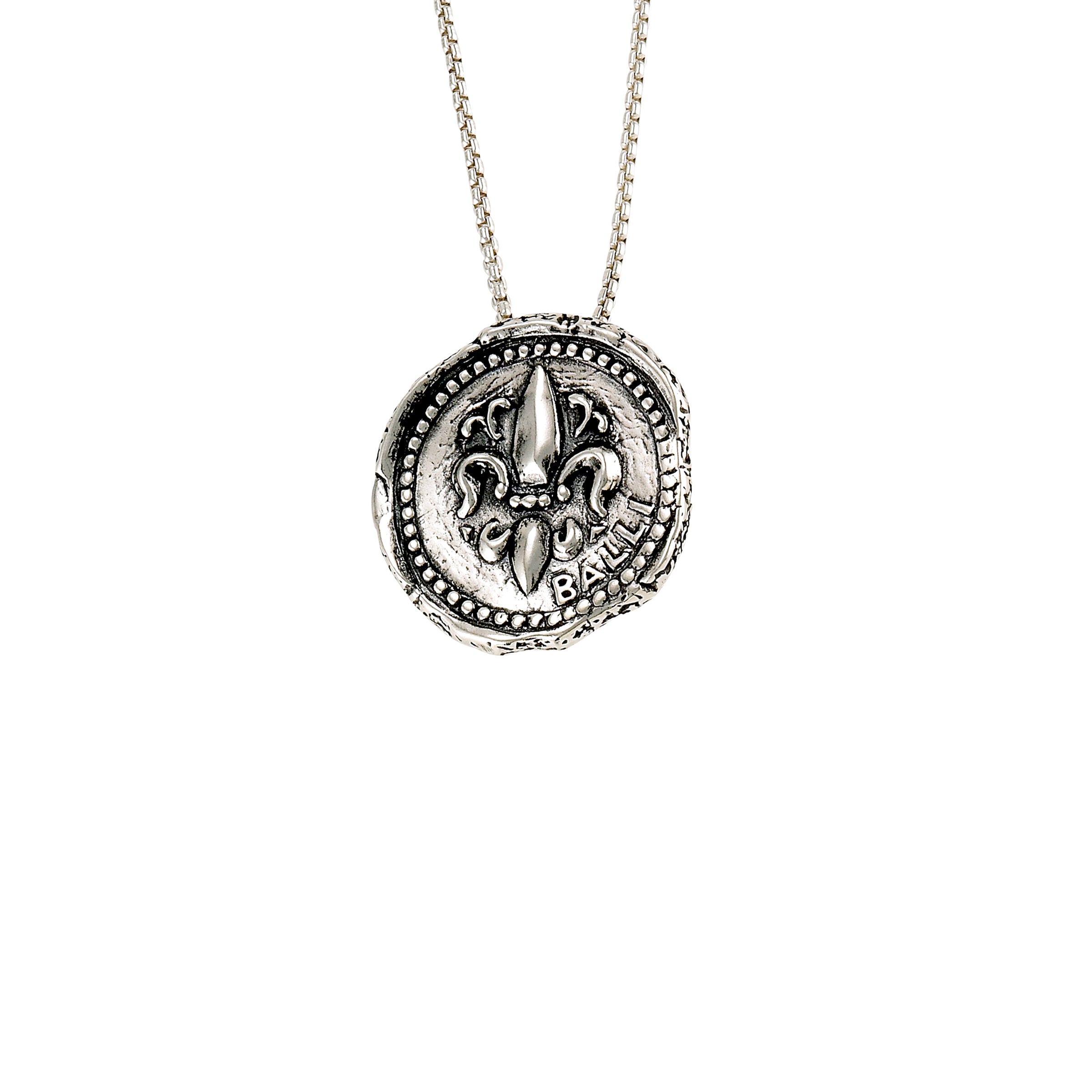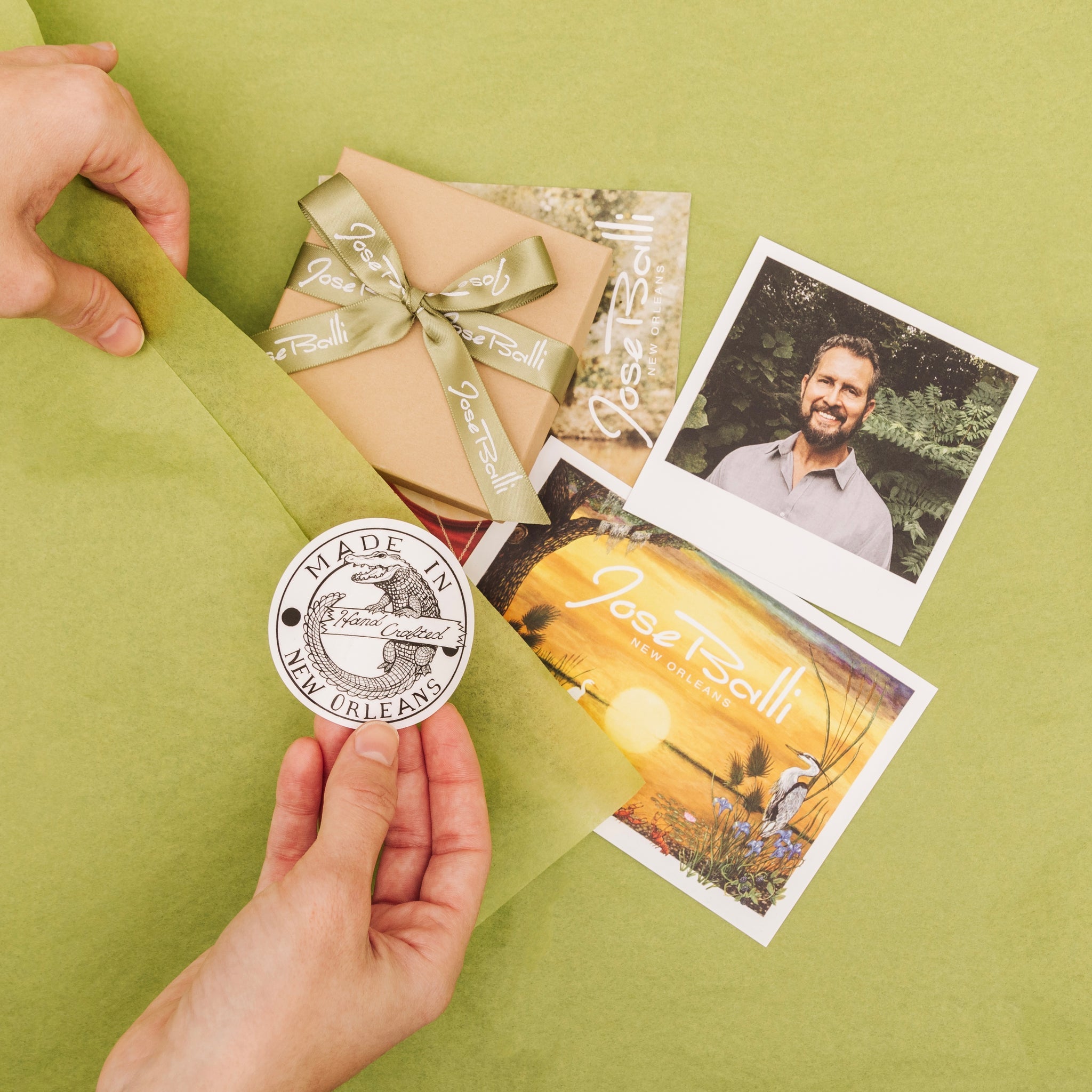 Fleur de Lis Doubloon Large Pendant
Finally a Mardi Gras throw you can wear and enjoy all year long! Did you know that small toys and strings of beads have been thrown by members of Carnival krewes since the 1800s, but "Mardi Gras Doubloons" weren't introduced until the 1960s? As parades were growing in number throughout New Orleans, the members of the Rex Organization wanted to invent a new throw to stay ahead of the game. Thus they had coins minted from aluminum which were big, light and easy to catch. 
The term "Mardi Gras Doubloon" came about because these new aluminum coins were very similar in size to gold Spanish doblóns. As a nod to the origin of Mardi Gras doubloons, Jose hand carved a fleur de lis symbol on a rustic Spanish doblón. 
· Sterling silver
· Size 1 1/8"L x 1 1/8"W
· Chain sold separately
· Made in New Orleans
· 1 year warranty
· Complimentary gift packaging
· Free shipping
· Free catalog
· Free postcard designed by Jose
· Free biography card about Jose