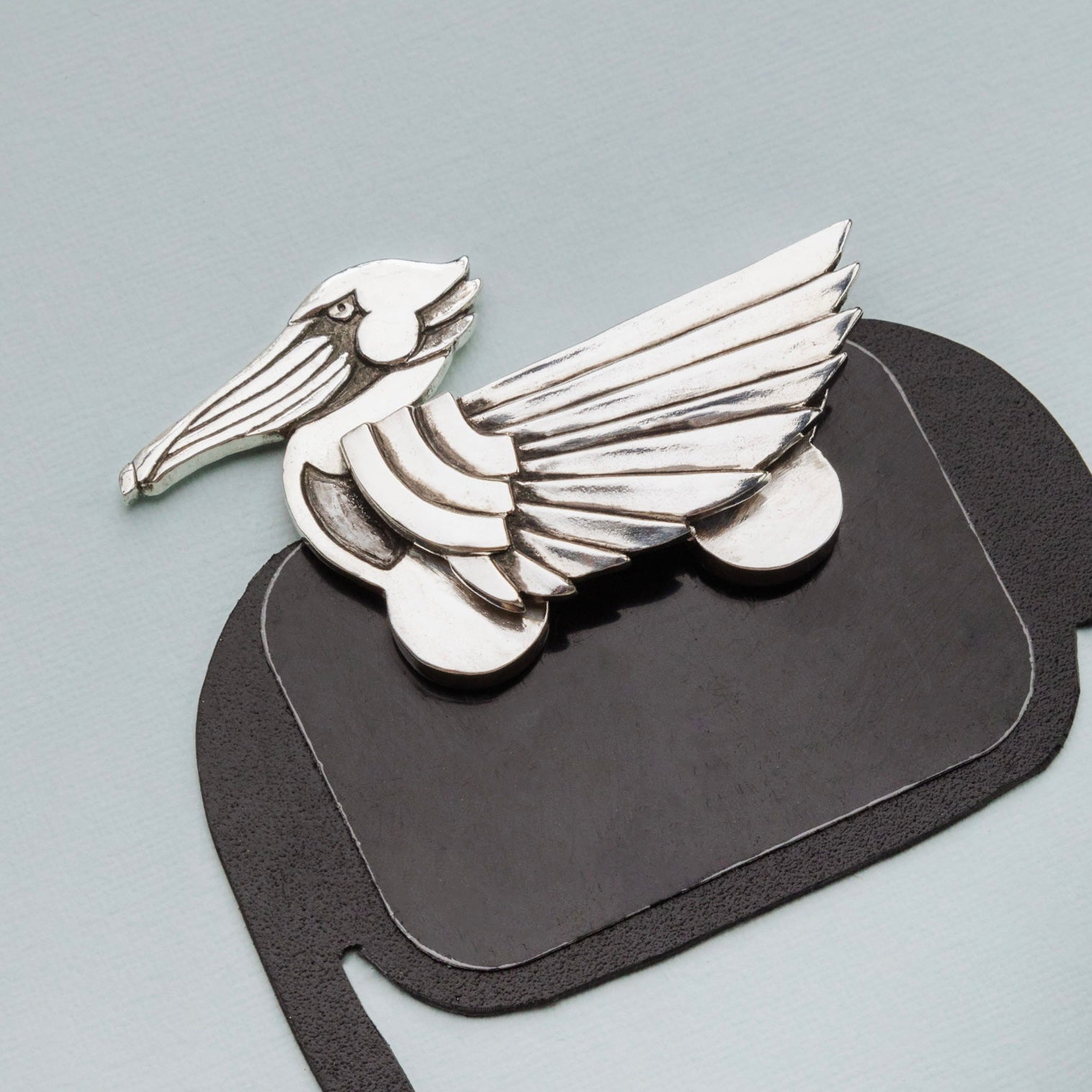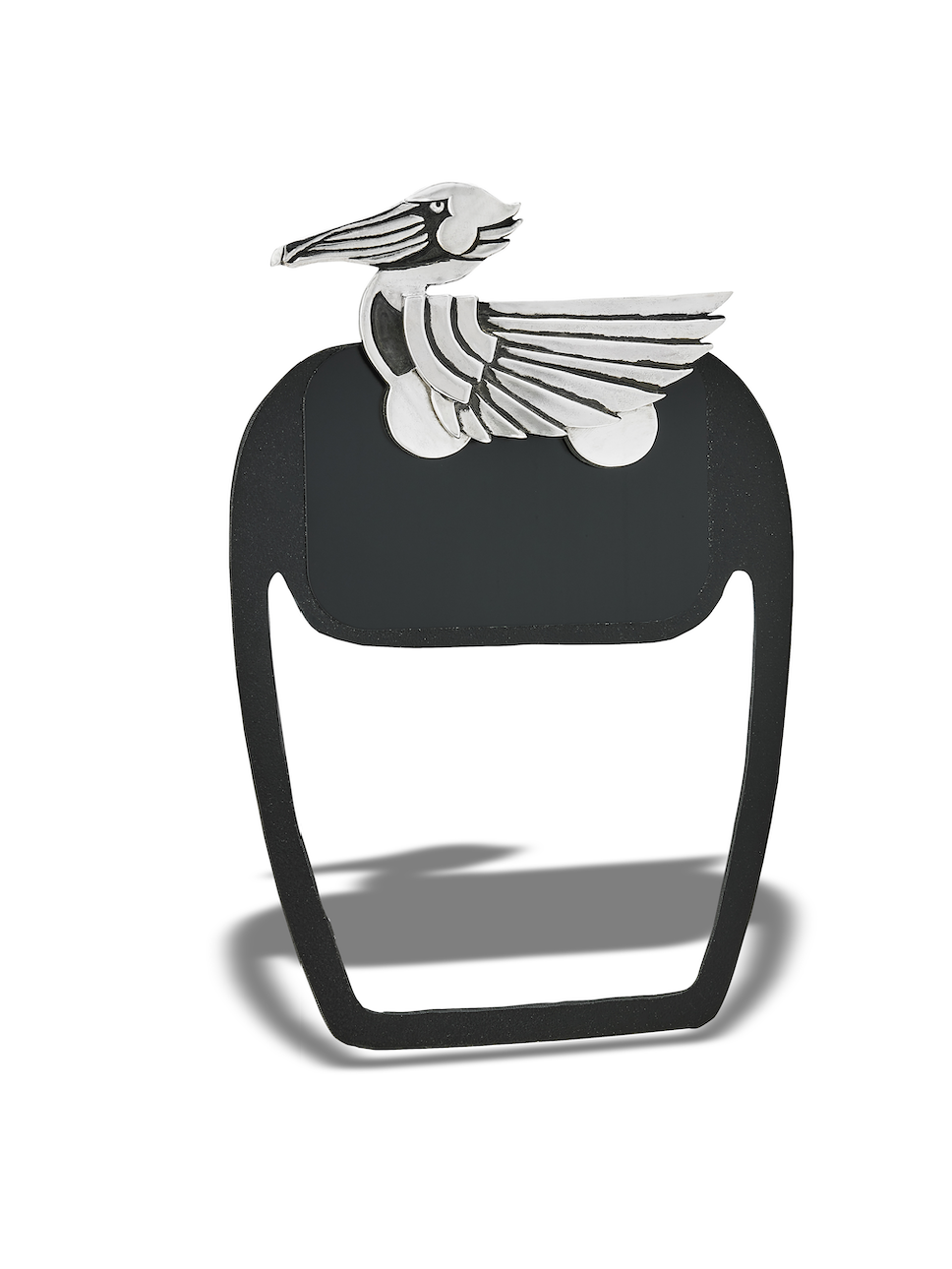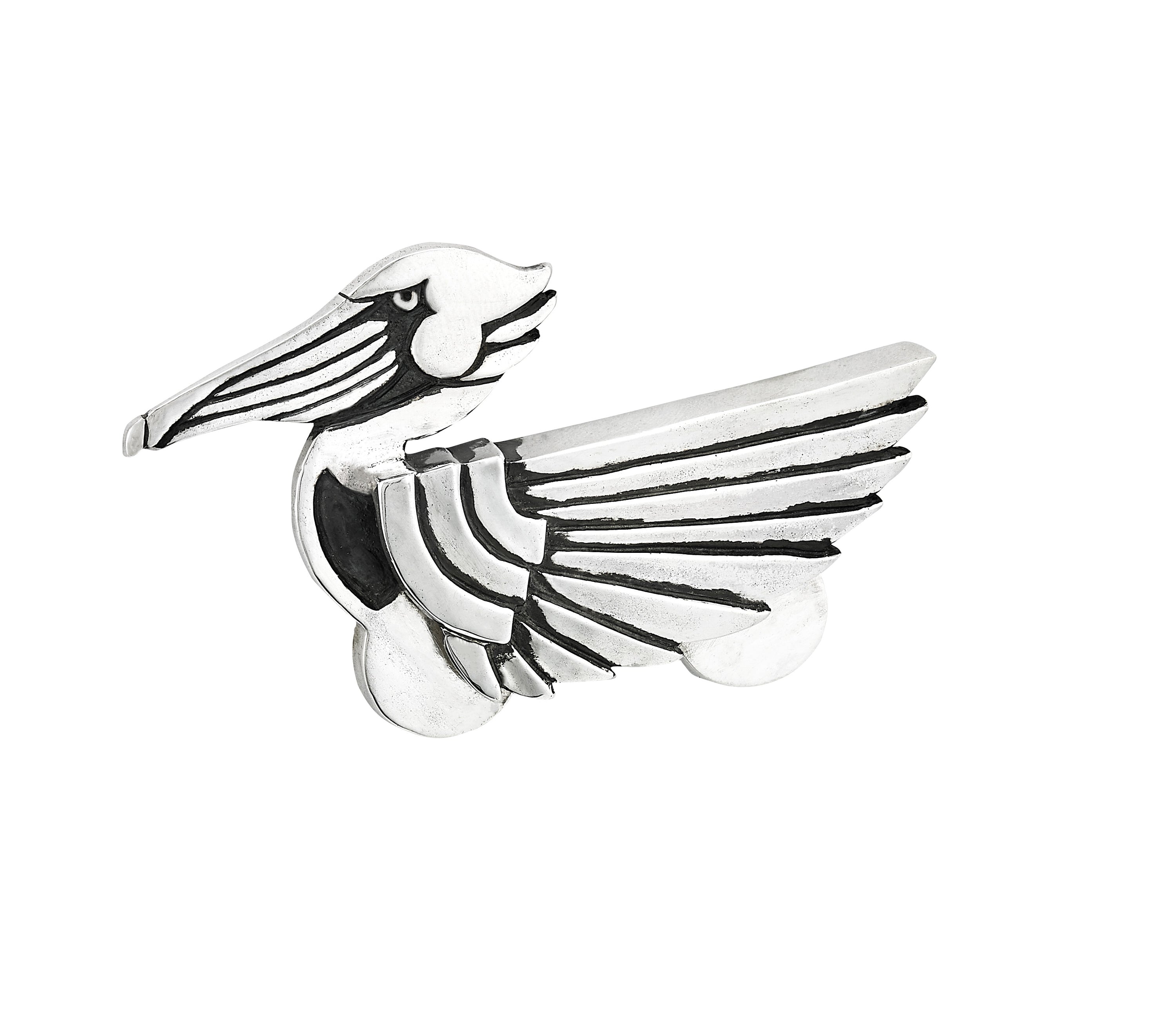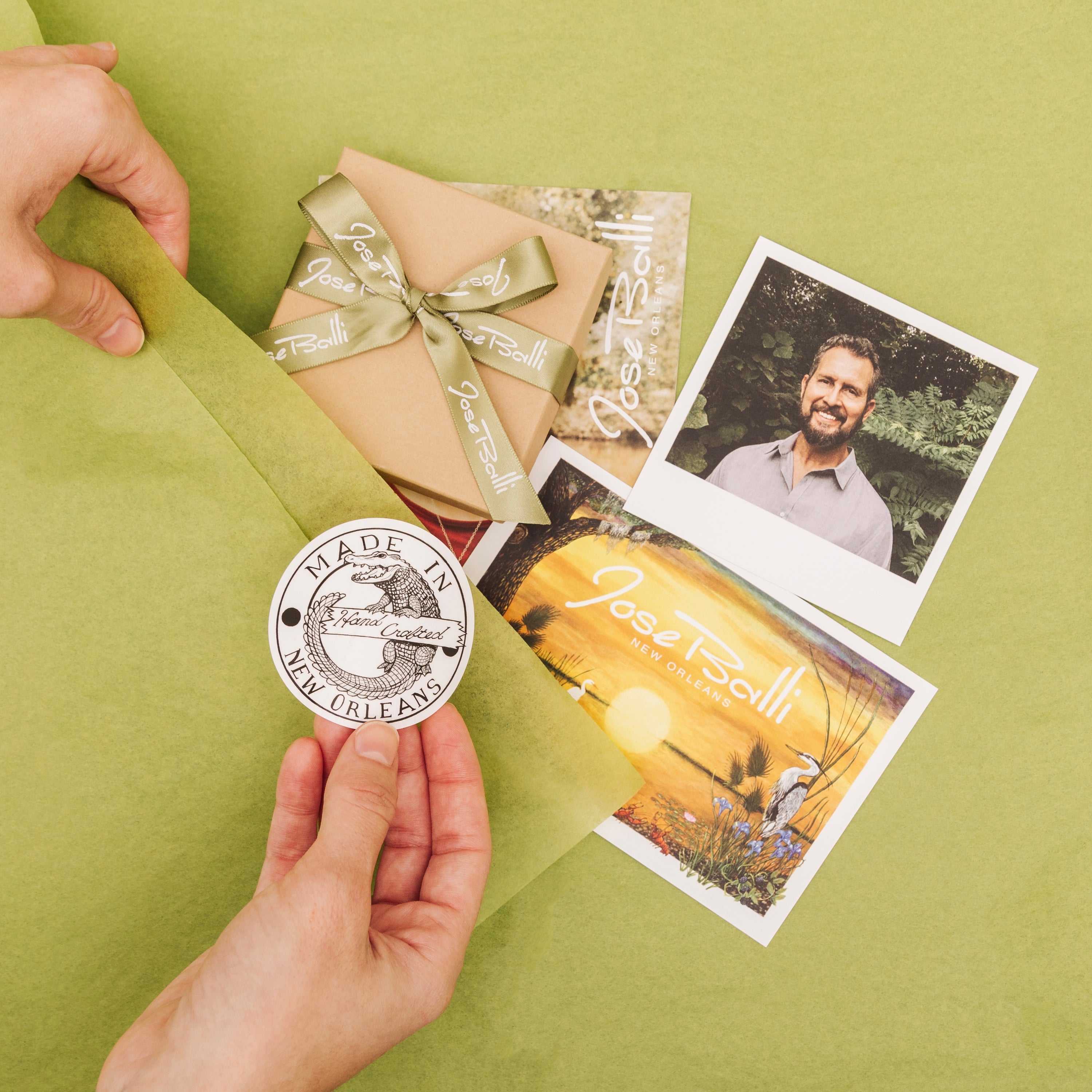 Pelican Deco Pocket Square
Meet our Pelican Deco Pocket Square, a unique and truly inventive take on a classic suit jacket accessory. This hand-carved pelican is full of intricate detail that instantly gets a crowd talking. Through magnets and a small piece of plastic, Jose cleverly crafted an adjustable pocket square insert that allows the design to sit upright while accommodating different pocket depths. For the man who has everything, we assure you he doesn't have anything like this yet! 
Please note that this pocket square contains magnets and should not be worn if you have a pacemaker.
· Sterling silver
· Magnetic pocket insert 
· Pelican 1 1/2"L x 2 1/2"W
· Made in New Orleans
· 1 year warranty
· Complimentary gift packaging
· Free shipping
· Free catalog
· Free postcard designed by Jose
· Free biography card about Jose