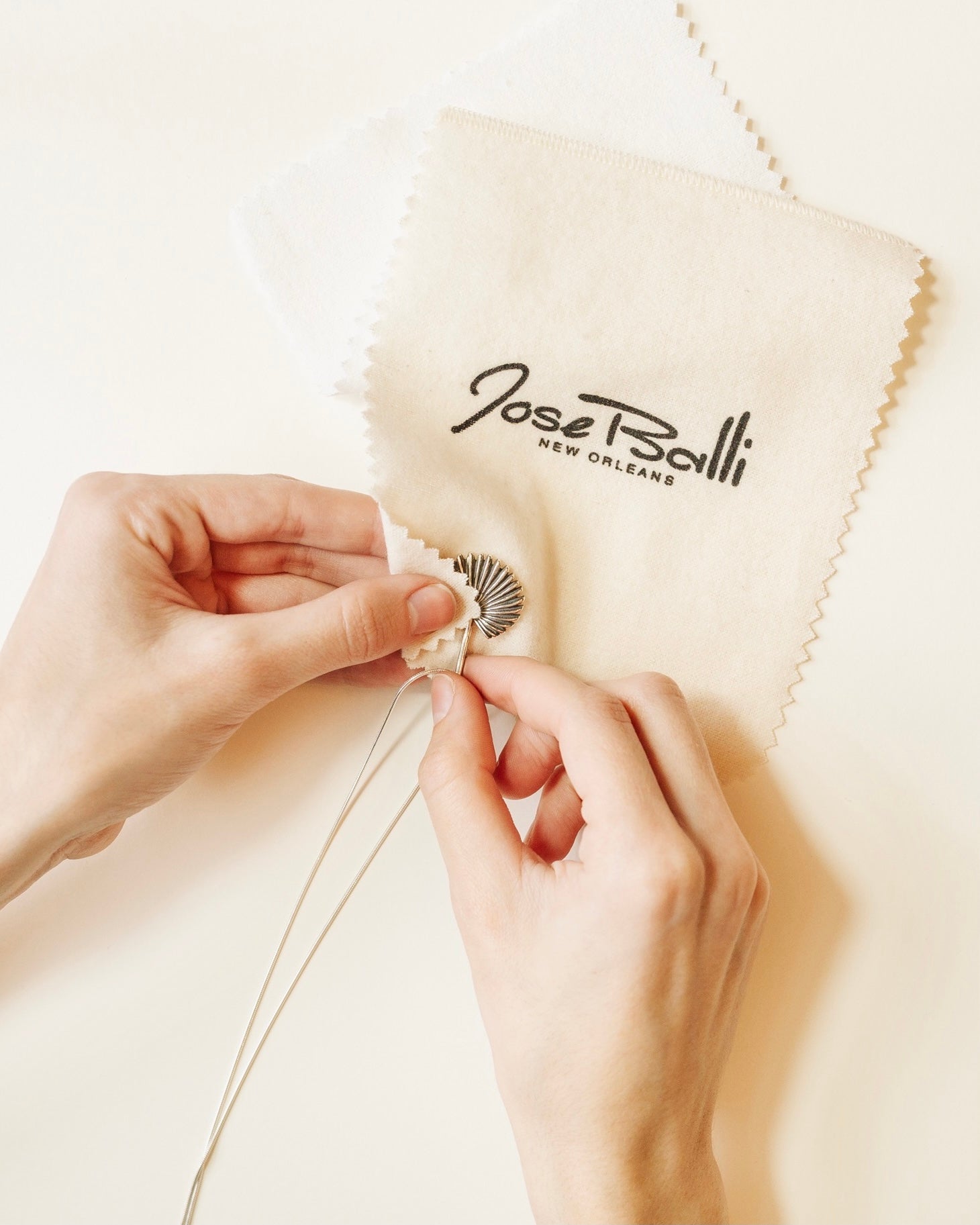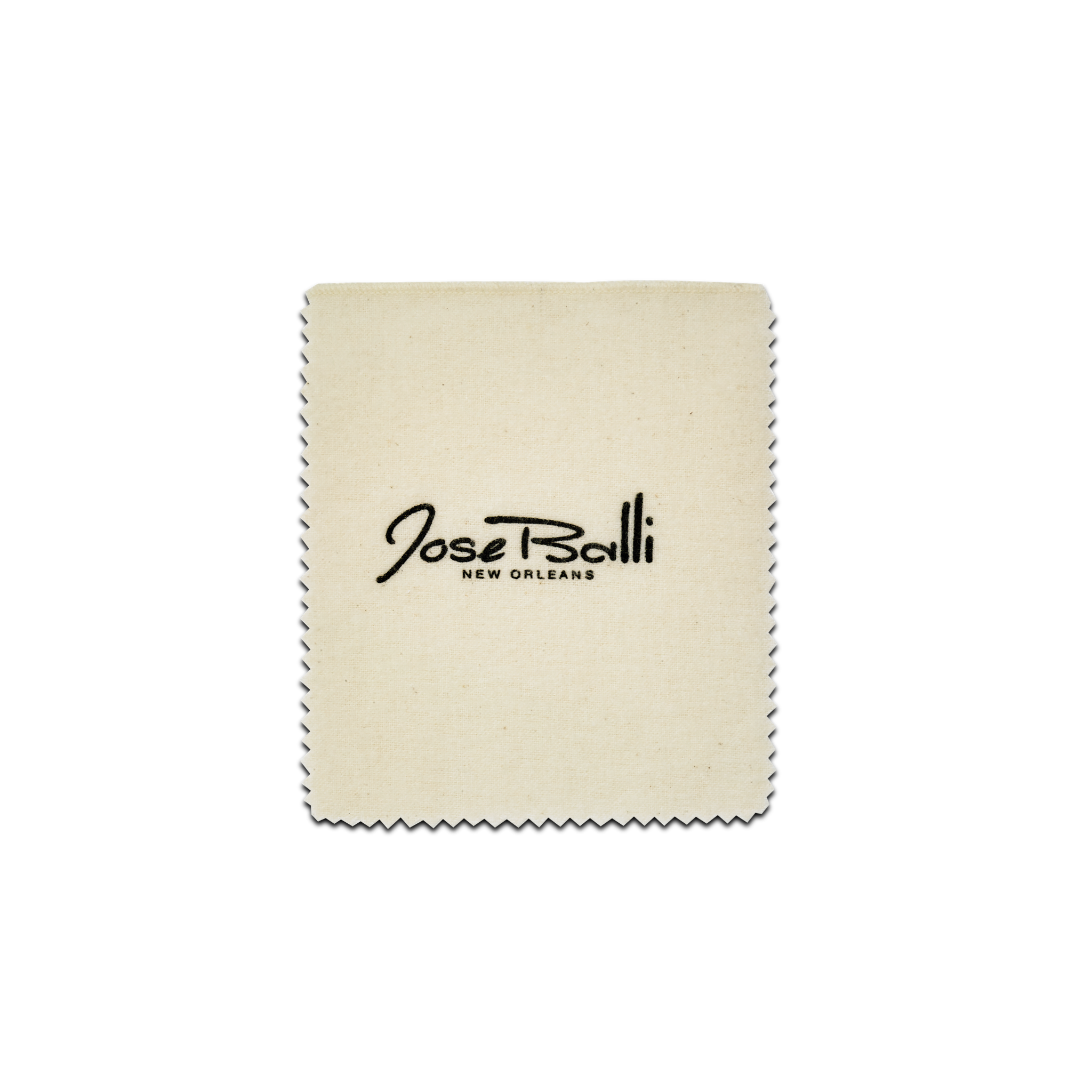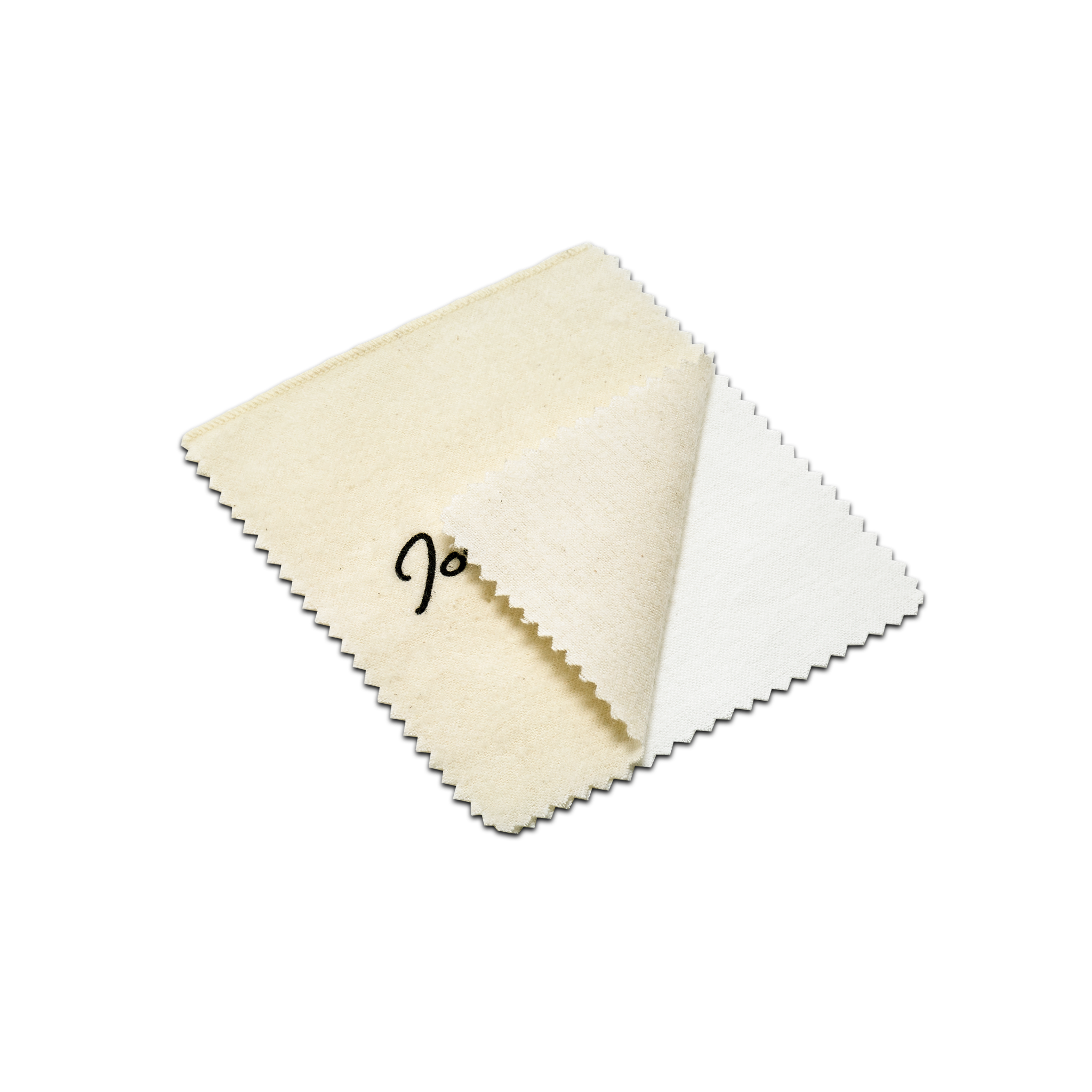 Polishing Cloth - Jose Balli
Keep your sterling silver jewelry nice and shiny with our reusable polishing cloth! This two-cloth cleaning system is simple, easy and effective. 
Here are some tips to keep your solid sterling silver pieces shiny: Avoid exposing your jewelry to hair spray, body lotions, perfumes, chlorine, household cleaning products or salt water. At night, remove your jewelry and store in a pouch or sealed bag. 
We want you to wear and enjoy your Jose Balli jewelry every day, which is why we offer complimentary professional cleaning on all Jose Balli pieces. You can drop off your jewelry for cleaning at any of our store locations, or mail it to us by going to our customer service page.
· Beige outer cloth with Jose Balli logo
· Includes instructions
· Size 5 3/4"L x 5"W

· Made in the USA
· Free shipping