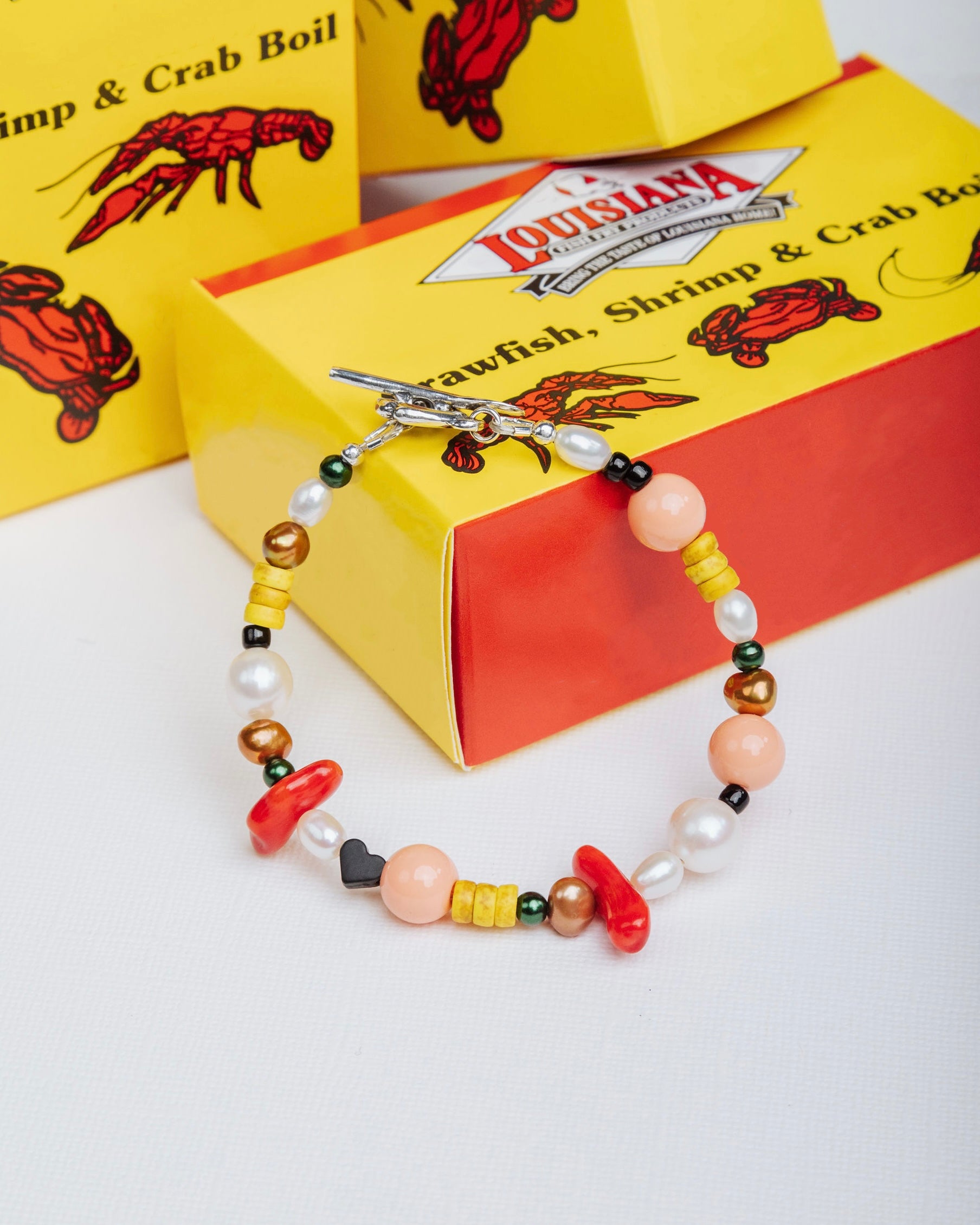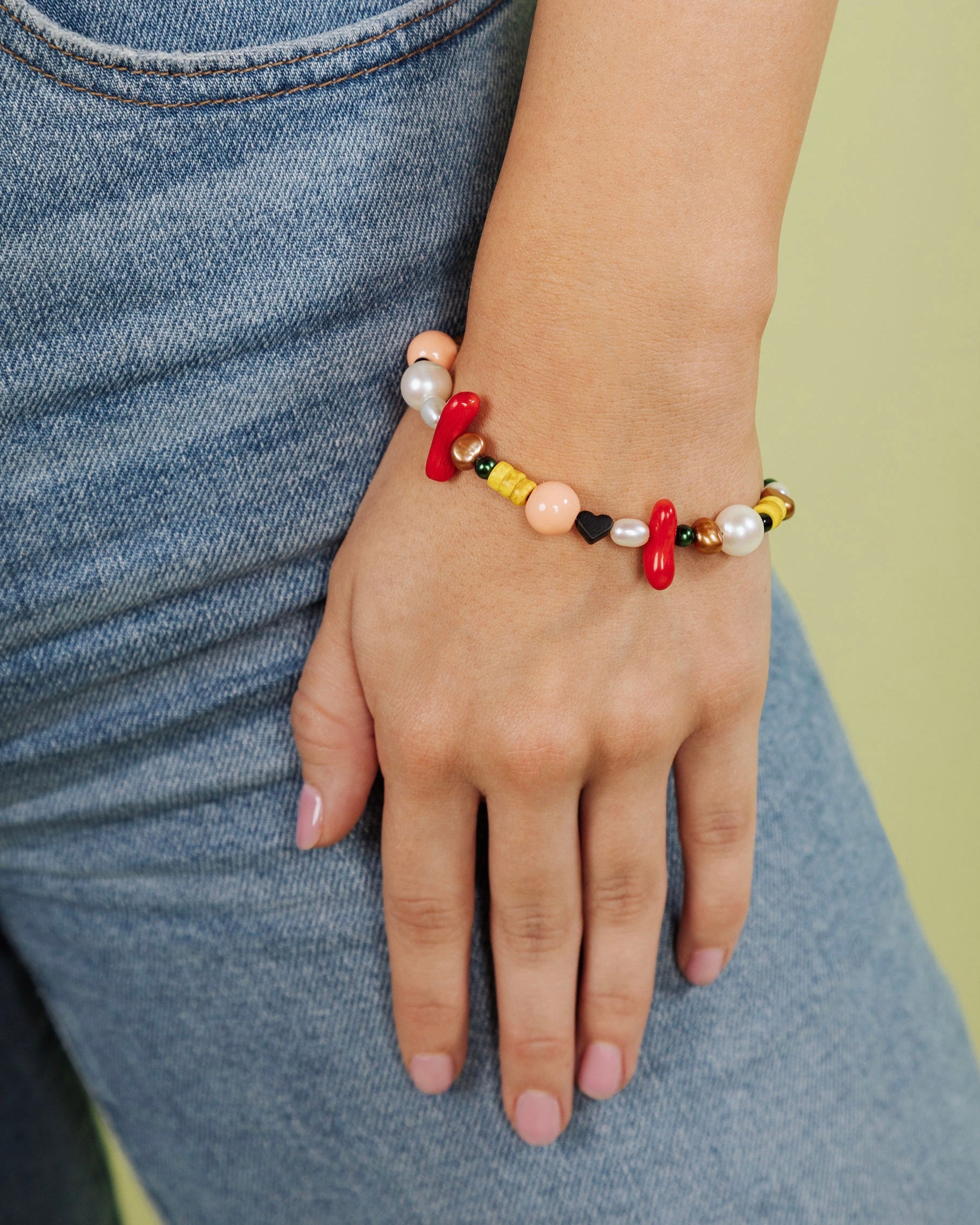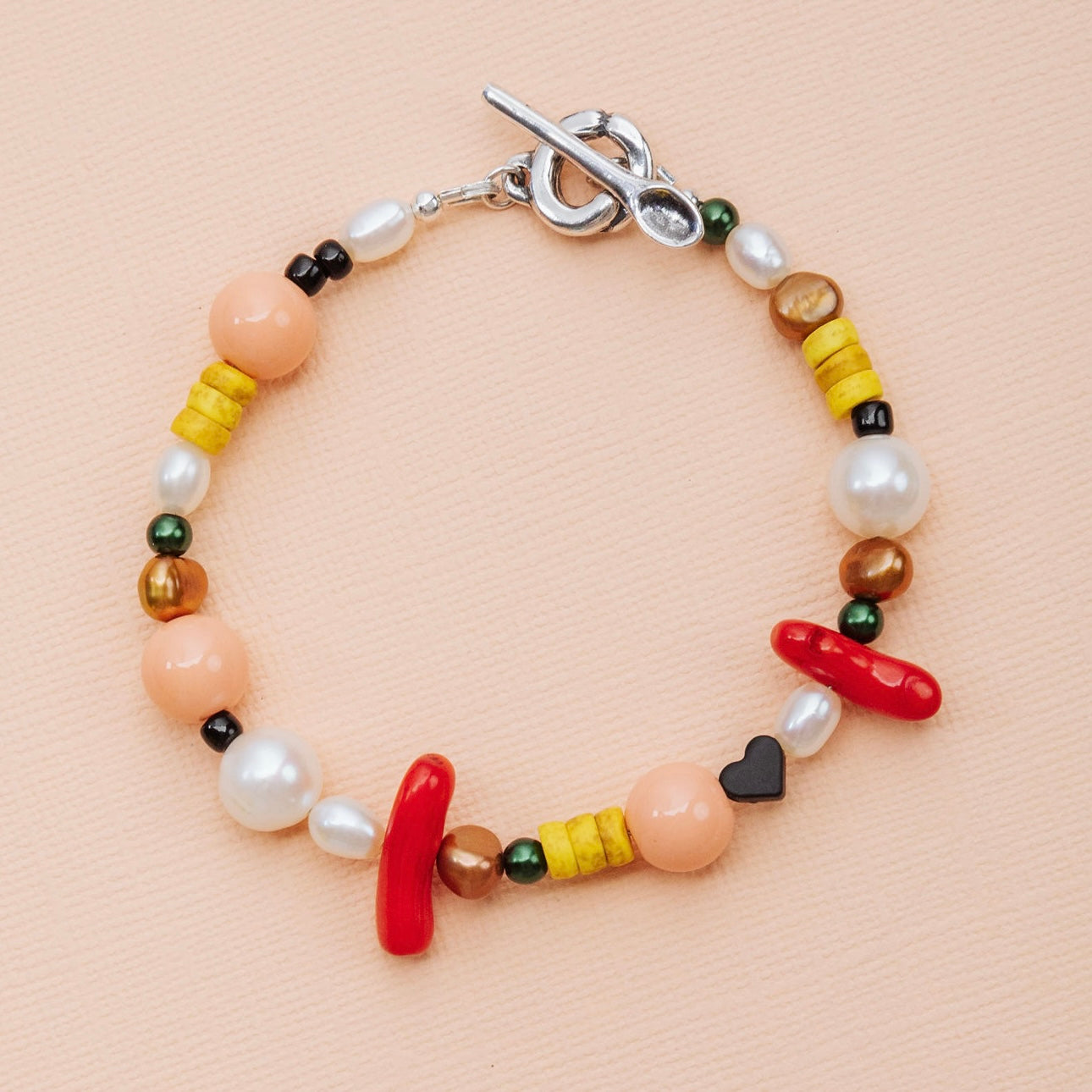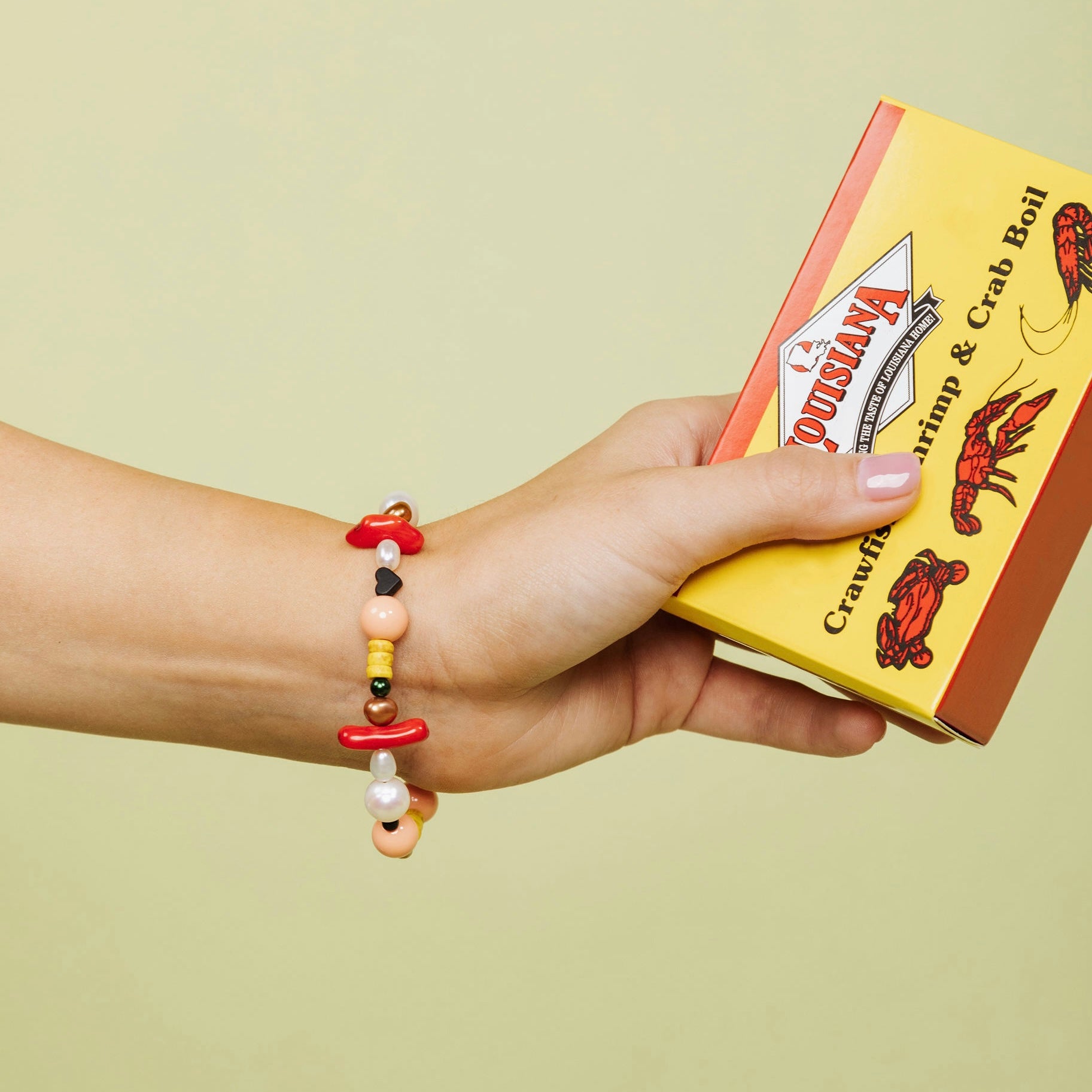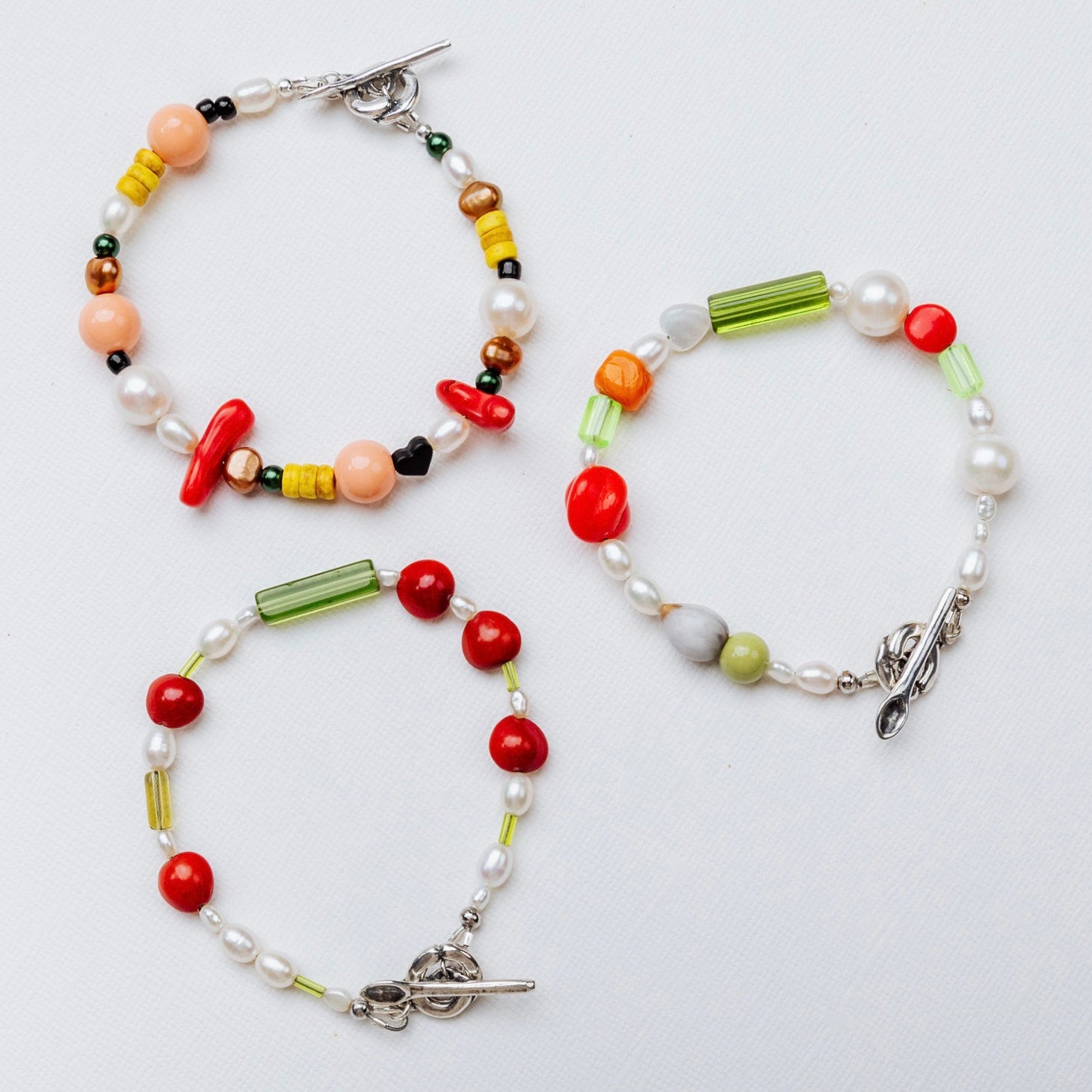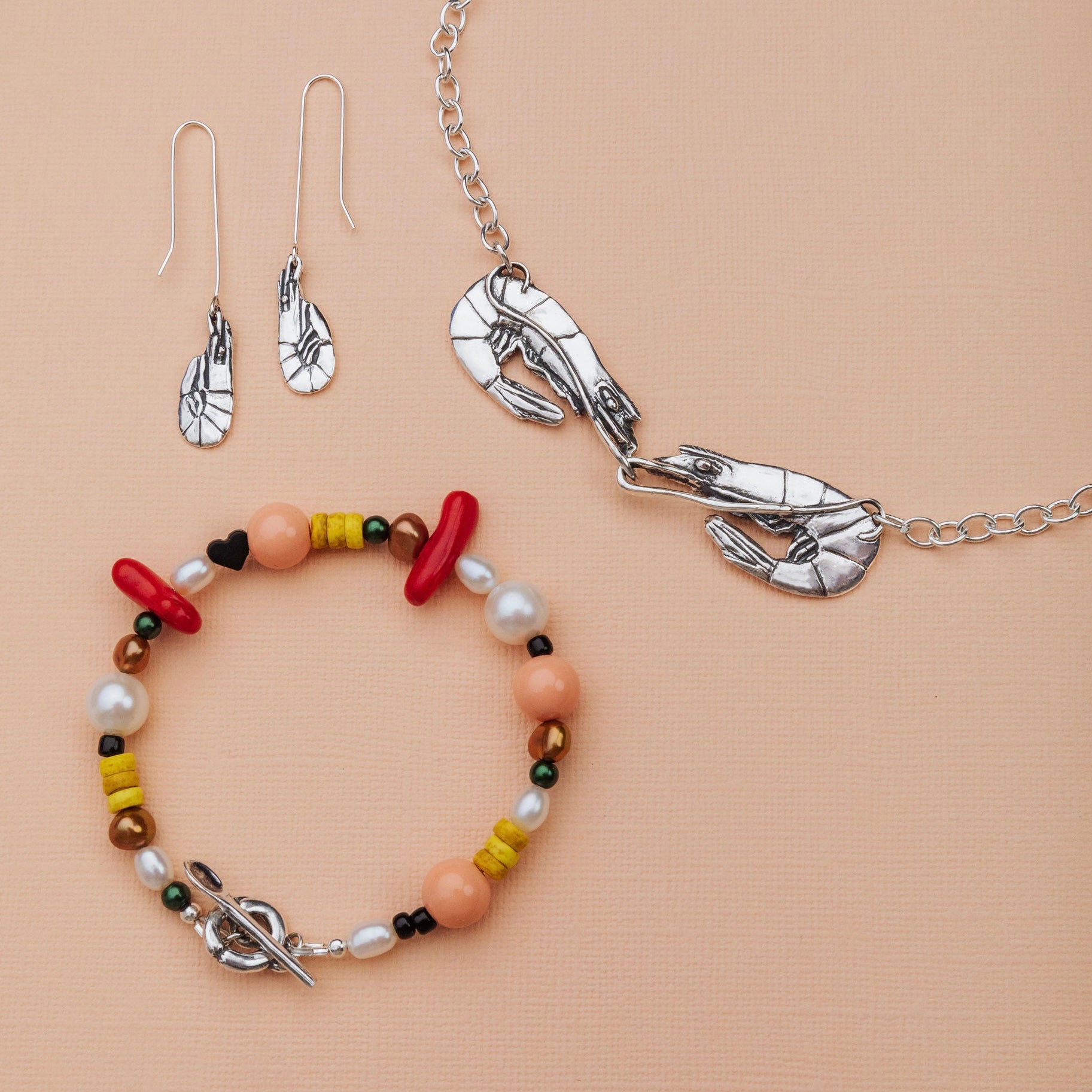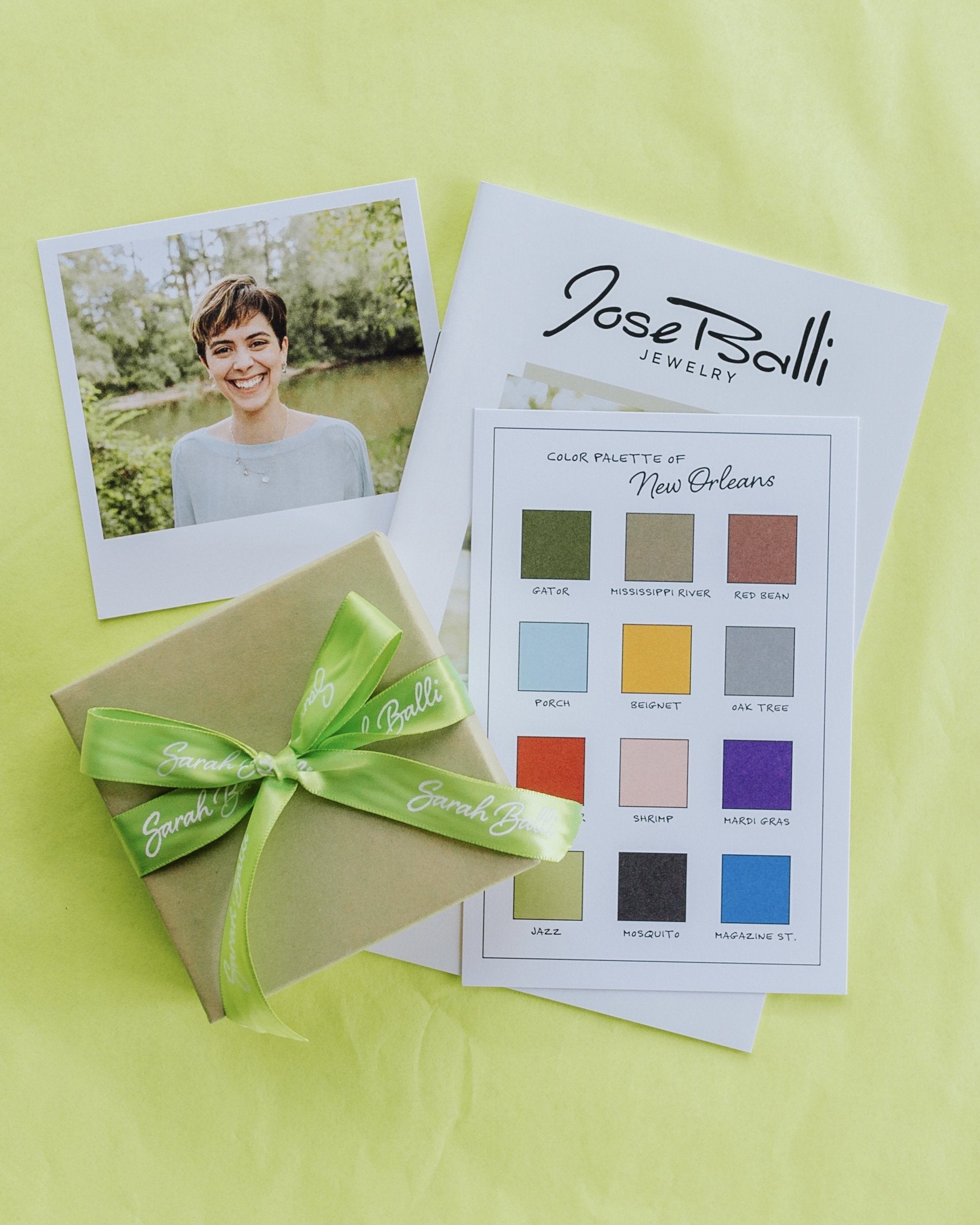 Hand-strung in New Orleans, Sarah's Shrimp Boil Bracelet is made up of a variety of freshwater pearls and unique beads to create a truly one-of-a-kind accessory.
Inspired by her family's annual boils, Sarah lovingly designed the Shrimp Boil Collection to capture one of her favorite pastimes. Backyard shrimp boils are a popular social tradition in Southern Louisiana. These feasts consist of seafood, sausage, potatoes, and corn all slowly cooked together in a spicy broth known as "the boil." 🥄 
* Please note that many of the pearls and beads used vary slightly in shade, shape and size, making each bracelet truly one-of-a-kind.    
· Select length in drop down  
· Sterling silver catch & toggle 
· Freshwater white pearls 
· Glass, acrylic, coral & turquoise beads 
· Made in New Orleans
· 1 year warranty
· Complimentary gift packaging
· Free shipping
· Free catalog
· Free postcard designed by Sarah 
· Free biography card about Sarah